Latest posts by Peter Nimda
(see all)
Are you wondering which bank to pick to handle all your financial needs? You've come to the right place!
When selecting a bank or online savings account, it can feel like an overwhelming, burdensome task. It can be confusing looking at all the options and features, as well as determining what you need and what's important for your financial picture how you should report your income.
In the current financial climate, banks are competing with each other more than ever to gain the business of customers like you, particular higher interest rate online checking account and savings accounts furnishing paystub to employees.
It can be a tough landscape to navigate so we've taken this off your hands and put together a comparison looking at CIT Bank vs Ally Bank.
Bottom Line Up Front Summary: Now that CIT Bank has introduced the $100 minimum Savings Connect account (no high balance requirements), the higher APY (consistently .5 to .75% higher) clearly beats Ally for high rates and is a no-brainer. I would personally lean towards CIT bank here unless you really value a slicker mobile banking experience with Ally or don't have $100 available.
Main Differences Between CIT Bank vs Ally
The main differences between CIT Bank and Ally are:
CIT Bank offers multiple high interest savings products and CDs, whereas Ally is best for online interest checking accounts
CIT Bank generally offers higher savings rates for balances over $25,000, whereas Ally offers lower rates but with no balance requirements
UPDATE: CIT Bank now offers a high rate Savings Connect account with only $100 minimums and NO $25k balance requirements!
CIT Bank generally raises rates more quickly than Ally Bank
Ally Bank generally has lower account minimums, whereas CIT Bank requires $100 for money market and $1,000
Ally Bank is a bit more user friendly compared to CIT Bank
CIT Bank offers consumer and business products, whereas Ally just offers consumer banking
My Pick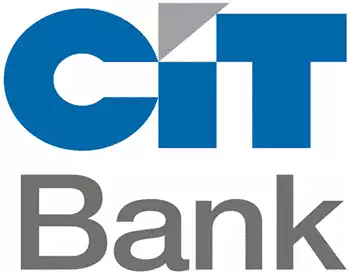 We earn a commission if you click this link and make a purchase at no additional cost to you.
CIT Bank vs Ally Bank – Which is really better?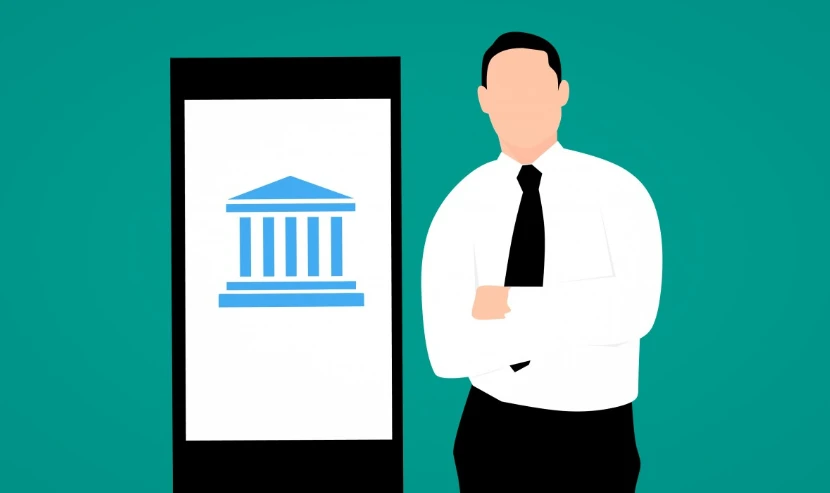 You might be wondering:
What bank has higher monthly maintenance fees and/or fees on withdrawals?
Is online banking available in addition to an online savings account?
What are the minimum monthly balance requirements to open an account and monthly fee levels?
How can I deposit and withdraw money?
Are their options for businesses?
What about credit cards and loan products?
Keep reading to get your questions answered and make your determination.
What's Important for Your Banking Needs
You probably don't think much about your bank but it's actually pretty important. You want to pick a financial institution that aligns with your personal needs.
Think about how you spend money, how you use your debit and credit cards, what your financial goals are, your savings needs, and more.
To start, look at your short term versus long term goals:
What are your savings goals? Emergency fund? Saving for a house? Retirement?
What does your current suite of banking products look like (Credit Cards, Money Market, Certificates of Deposit, etc.)?
Do you want to try anything new or different?
How often do you talk to the bank AND how do you interact with them (traditional banks and credit unions are high-touch)?
What's your lifestyle like?
Are you a business owner? A student? Do you have a family?
What features are most important to you in a bank?
What are your pain points and what have you disliked with past or current banks?
This evaluation is super important and will help you when it's time to pick a bank. From here, we can dive into the comparison between CIT Bank and Ally Bank. Let's take a look.
What is CIT Bank?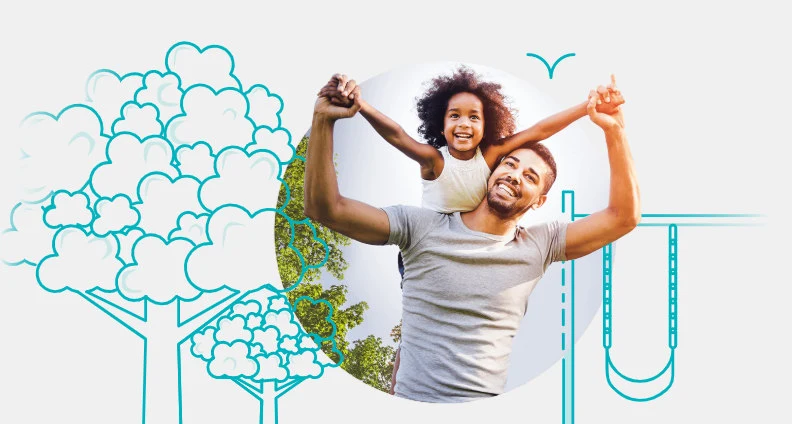 CIT Bank helps you make money moves while you're on the move. They aim to empower people to power their business, savings, and community. They started over 100 years ago and today, they offer a huge range of products for your personal, business, and commercial banking needs.
If you're looking for a bank to handle your basic and advanced financial needs, CIT Bank might be right for you. They appear to be very savings-oriented, as there is no checking account option available.
Their basic savings account is called the Savings Builder, tiered savings account with competitive APY (yield can change, so check the latest rates here). This savings account is best for monthly savers as well as high volume savers.
This account can help you save more and earn more. Take a look at some of the features:
Earn one of the nation's high-interest savings account rates, more than 25x the national average
Get 3.6% interest rate yield from the day the account is opened through the first Evaluation day
Continue earning up to 3.6% APY (annual percentage yield) by

Keeping a balance of $25,000 or more or,
Making at least on monthly deposit of $100+

No account opening fees
No monthly maintenance fees
Daily compound interest
Max 6 transactions per statement cycle
Deposit checks remotely and make transfers with the CIT Bank mobile app
The Savings Builder account can help you accomplish your short term and long-term goals from, starting a college savings fund to saving to buying your house.
They offer additional consumer products like:
NEW Savings Connect (see comparison to Savings Builder below)
High Yield Savings account rates (APY)
Money market
High-Yield CDs
Home Mortgage loans
If you are a business owner, their business and commercial products include:
Equipment financing
SBA loans
Supply chain financing
Factoring
My Pick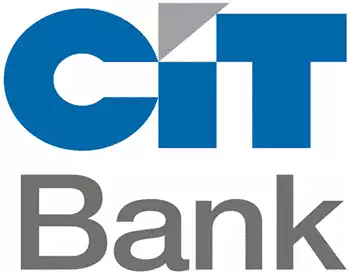 We earn a commission if you click this link and make a purchase at no additional cost to you.
CIT Bank Savings Builder vs CIT Bank Savings Connect
I'll admit to being a bit confused when trying to sign up about the differences in CIT's two savings products. Most banks don't differentiate like this, so I've added this section to explain the differences, directly!
Savings Connect is where the higher rates come in. This is where CIT offers the highest rates.
There's no account minimums required beyond the $100 to open AND it doesn't require the $25,000+ needed with Savings Builder to unlock the higher interest rates.
CIT Bank Benefits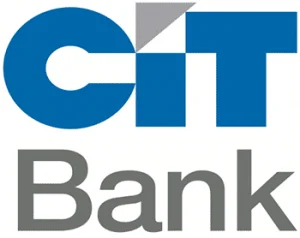 Here are more benefits of being a CIT Bank customer:
Highly Rated
Top 50 U.S. bank
Highly awarded, receiving awards like Magnify Money's Best 1-Year CD Rate and making their Best Money Market Account Rates list (top money market for 5+ years)
The longtime financial institution started in 1908
Best bank in California, rated by Money Magazine
Personal and Business Banking
Huge range of personal, business, and commercial banking products
Competitive products (among the highest interest rates we've found)
No account opening or monthly service fees
Daily compound interest products
Flexibility and Security
Digital technology enabling customers to receive their money quickly and easily
Top account security
Online banking and entirely digital
FDIC insured
You can open an account right online and you'll enjoy the convenient online, mobile, and telephone banking options available.
Downsides of CIT Bank
Here are some of the drawbacks of banking with CIT Bank:
Minimum monthly balance requirements: One of CIT Bank's core products that they advertise throughout their site, touting a competitive rate up to 3.6%, comes with a minimum monthly balance requirement of $25,000 or $100 monthly deposit to receive the highest rate. For a high-end savings account, a minimum monthly balance or deposit requirement seems like the norm but for a basic savings account, competitors are offering low to no minimum balances on their savings products.
Minimum opening balance requirements: Their basic savings, the Savings Builder account, requires a minimum opening balance of $100 (minimum deposit). This can be a big drawback, as competitor banks offer minimum opening deposits for new deposit accounts as low as $0.
Limited loan products: While CIT Bank does offer home mortgage loans and an array of business loan products, they are lacking in personal loan options for consumers. Other loan types like personal loans, auto loans, and leases are products that customers are looking for. CIT Bank is missing out by not offering these types of lending products.
Limited investing products: What CIT Bank is missing is more investment products like IRAs, stock products, etc. Their current line of investment products is fairly limited.
No credit card products: Unlike Ally Bank, CIT Bank does not offer credit cards.
No retirement products: No IRA's available.
Now that we've taken a thorough look at CIT Bank, you can evaluate the pros and cons of banking with them. You can learn more about CIT Bank by clicking here.
Next up, Ally Bank.
What is Ally Bank?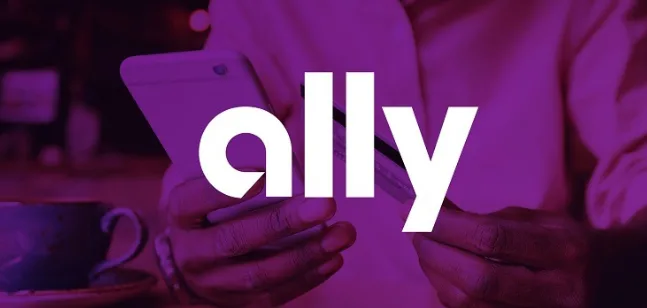 Ally Bank helps you build financial confidence and they're always looking for ways to deliver a financial opportunity to you. They were ranked "Best Online Bank of 2018" by Money Magazine and if you visit their website, you'll be able to read real customer reviews from Ally bank customers.
They convey that their aim is to help you grow your financial portfolio through their suite of products like:
Home loans
Checking and Savings accounts (no minimum opening deposit)
High-Yield Money market account options
High Yield CDs
Self-directed trading
Credit card
Auto products like auto loans and leases
You can open an account right online and you'll enjoy competitive rates, 24/7 customer care, security, and simple online banking experience, according to Ally Bank.
Unlike CIT Bank, Ally Bank does offer a checking account called, Interest Checking.
Ally Bank's basic savings account is called the Online Savings account and earns a rate of 3% APY on all balance tiers (as of this writing, late 2022). So, whether you are saving $1,000 or $10,000, your APY will remain the same.
The Online Savings accounts have benefits like:
Competitive rate, at 20x the national average for savings accounts
Bank account Interest compounded daily
No monthly fees
No minimum monthly balance requirements
24/7 support via phone call, chat, or email, talking to a real person
As an Ally Bank member, you'll enjoy conveniences like the ability to move money your way, making transfers with any device, using your voice with The Ally Skill for Amazon Alexa.
You can check your balance, do transfers and more, on the go and you'll have the ability to create a legacy, opening a Trust account for the ones you care about if you have that need.
See how Ally Bank measures up, compared to other banks with their Estimated Earnings calculator which tells you how much you'll earn in interest with Ally, based on the balance you enter, compared to competitors. Check it out here.
They publish all their monthly fees on the website and members are afforded:
Free copies of statements
Free official checks and cashier's checks
Postage paid deposit envelopes
Free incoming wires (domestic and international)
Free standard and expedited ACH transfers
Check out more of their benefits below.
Ally Bank BenefitsAlly Bank Commitment
Ally Bank is committed to doing it the right way, every time was one of the first online banks to disrupt the status quo. They have over 8,000 team members to help you with your banking needs. They are constantly trying to improve, finding new ways to delivery financial opportunity, improve, and a genuine understanding of what matters to customers.
Ally Bank Rates
This 100% online bank passes the savings from not operating branches, onto the customer, in their rates.
Daily compounded interest
Competitive rates
Easy transfers and savings options
Ally Bank Customer Service
They set themselves apart with their 24/7 customer care.
Contact anytime, anywhere, via phone, live chat, or email
Convenient call wait times displayed online
Professional banking services from their highly trained staff
Personal care
Customer Experience
Bank easily and seamlessly across all your devices
Enjoy easy, streamlined banking
Security
Member FDIC insured
Online and mobile security guarantee
Safe and secure information
Free security software
Downsides of Ally Bank
Here are some drawbacks of working with an Ally account.
Limited Business Products: Unlike its competitor, CIT Bank, this financial institution offers very few business products. This is a huge piece missing, especially important to business owners or those wanting to start a business and looking for a bank for their business financial needs.
They share throughout their site that they rally for your financial well-being and obsess over their customers, in the best possible way. If you're looking for innovative banking and all-around, always open customer care, check out Ally Bank.
Quick Comparison
These two bank accounts are both the "basic" savings account from each bank. Take a look at how they compare down below.
| | | |
| --- | --- | --- |
| Key Features | CIT Bank | Ally Bank |
| | | |
| Interest rate (under $25K) | 3.6% APY * | 3% APY |
| Interest rate (over $25K) | 3.6% APY | 3% APY |
| Interest rate structure | Not Tiered* | Not Tiered |
| Monthly maintenance fees | $0 | $0 |
| Minimum balance requirement | $100* | $0 |
| Interest compounded | Daily | Daily |
*If you go with the NEW Savings Connect option (not Savings Builder, which is otherwise subject to a lower initial APY or higher initial balance)
Which Bank is Better?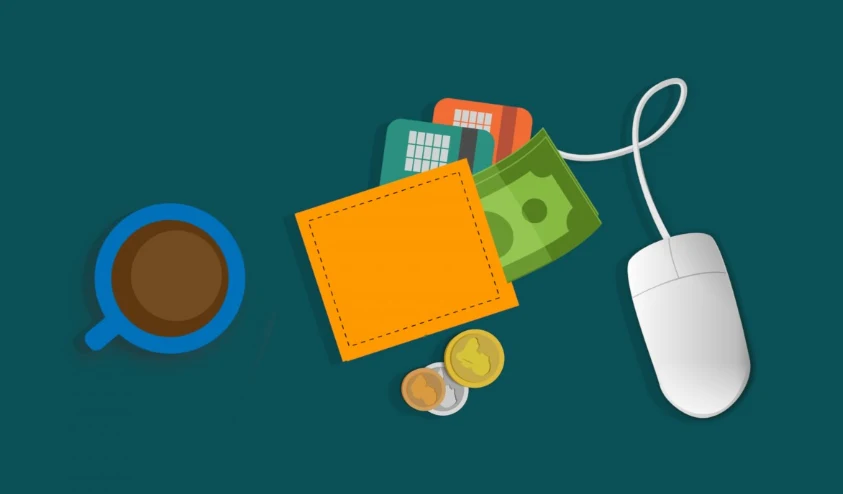 This is a tricky question and it boils down to your personal preferences. At a glance, the two banks have similarities, but they are meant for different customers.
CIT Bank is very business-owner friendly. They offer consumer products, though limited in some areas but have an array of business products like:
Working capital
Franchise financing
Equipment financing
They are truly equipped to help you build your business, working in industries like franchise, industrial, material handling, office imaging, technology and more. They have even been awarded the FinTech Breakthrough Award for Best Small Business Lending Solution and awarded ELFA's Operations and Technology Excellent Award.
For busy entrepreneurs on the go, who need personal and business banking, CIT Bank seems to be an excellent choice.
Ally Bank is very consumer-friendly. They offer a huge suite of consumer banking products, like interest checking and personal credit cards, far outweighing CIT Bank however, they offer no business products.
This means Ally Bank customers are mostly those who are in need of personal banking. This customer base may not be associated with a business and are looking for products that will help them maintain, save, and invest.
Both banks offer tons of tools, resources, and calculators on their site, to help customers make an informed decision and get a better picture of their financial health. They are industry leaders and offer some great options on both sides.
Bottom Line Summary: Now that CIT Bank has introduced the $100 minimum Savings Connect account (no high balance requirements), the higher APY (consistently .5 to .75% higher) clearly beats Ally for high rates and is a no-brainer. I would personally lean towards CIT bank here unless you really value a slicker mobile banking experience with Ally or don't have $100 available.
If you are looking for a financial institution for your personal and/or business banking needs, you can't go wrong with either non traditional bank.
My Pick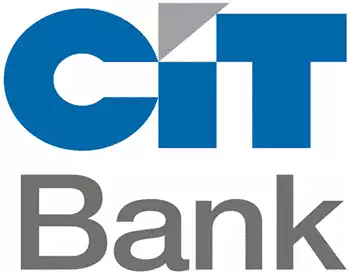 We earn a commission if you click this link and make a purchase at no additional cost to you.
We hope this comparison has proven helpful to you. Are you a CIT Bank or Ally Bank customer? Share your thoughts about your bank down below in comments. We'd love to hear from.
Here are other related articles you may be interested in: