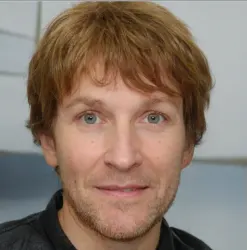 Latest posts by John Hughes
(see all)
Online banks continue to give traditional ones a race for their money. They have attracted a lot of customers thanks to their better rates and improved services. We live in a digital era, and people no longer relish going to traditional bank halls for transactions spotting a fake paystub.
The enhanced access to the internet and the rate at which people embrace smart gadgets have changed the perception of many banking customers, as they have realized that they can do all they used to do at the comfort of their home.
But how do these banks manage to offer better rates to customers and surpass the traditional banking players?
It all goes down to their business structure and what they focus on.
Traditional banks spend millions on maintaining their brank branches and sustaining their employees. This amount is spread out to the customers in the form of account charges and reduced rates. In their defense, they need to get this money from somewhere, and customers offer the most logical avenue.
Online banks do not have substantial overhead costs. Most of them are entirely online, which means that they have no physical branch. Furthermore, they do not have to sustain the employees who would have been working at these branches.
They can easily spread out this massive advantage to customers by offering bank accounts with no monthly charges and products at better rates than what traditional banks offer.
Out of the various online banks available to customers, a few stand out by offering exemplary services, and here, we are going to review two excellent options; CIT Bank and Synchrony Bank.
Main Differences Between CIT Bank vs Synchrony Bank
The Main Differences Between CIT Bank vs Synchrony Bank are:
CIT Bank has a checking account, whereas Synchrony Bank has none
CIT Bank has no IRAs, whereas Synchrony Bank has IRAs
CIT Bank has four types of CDs to choose from, whereas Synchrony has only term CDs
Overview
CIT Bank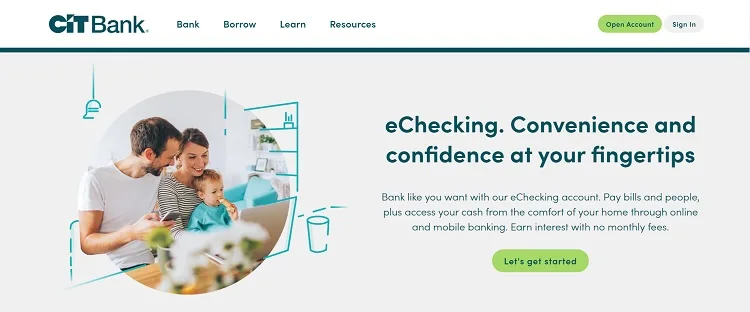 CIT Bank was established in 1908 by Henry Ittleson. He wanted to give businesses in St Louis, Missouri, a financing option. After a few years, CIT bank became a well-known establishment with roots spreading to Canada and other countries.
This company has been forced to diversify in its offerings several times, most notably during the Great Depression and World War II. In 2008, when CIT bank marked its first century in business, it adapted to the new technological changes in the financial industry. It focused on offering online financial services to its customers.
Synchrony Bank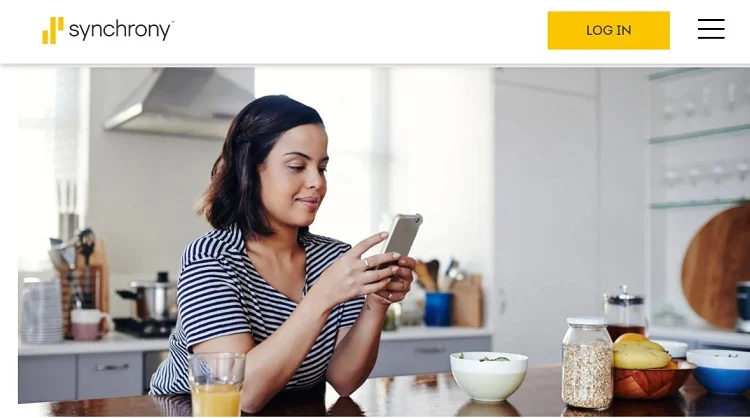 Synchrony Bank started as General Electric Contracts Corporation, established in 1932 to help families finance appliance purchases. In 1943, General Electric Capital Corporation was established as a broad-based financial services provider.
After several years, GE diversified its financial offerings by availing their services to people who wanted more than just appliances. In 1970, GE issued its first plastic credit card, followed by the Lowe's credit card in 1979.
In 2014, Synchrony Financial was born and started its process of separation from General Electrics. This process was completed in 2015 when it became a fully independent company and now ranks as one of the best online banks.
Bank Offerings
Savings Accounts
CIT Bank
CIT Bank has two types of savings accounts that you can open on its official website. There are no monthly charges or minimum balance requirements. Account-holders do not enjoy check-writing privileges, but they can make mobile check deposits.
The Savings Builder account pays interest on deposits to reward you for saving consistently. If you do not have the minimum amount ($25,000) required to enjoy the competitive APY, you can commit to depositing $100 and still enjoy the excellent interest rates.
If you do not meet these two criteria, you will be forced to settle for an APY of 0.31%. For balances above $25,000 and those who commit to depositing $100 every month, they get to enjoy an APY of 0.55%. Note that you need to pay $100 to open this account.
CIT Bank has limits on the amount of money you can withdraw from your savings accounts. You can only withdraw money six times for every statement cycle. Checks received by mail do not count against your withdrawal limit.
The Premier High Yield Savings Account is a regular online savings account with no rewards for saving a considerable sum or committing to depositing a certain amount every month. This account pays an APY of 0.50%, has no monthly charges, and requires a minimum deposit of $100. Here, you are limited to six external transfers every month.
The good about the savings accounts by CIT bank is that the Savings Builder has one of the best APYs around, no monthly fees, and the motivation to save by forcing you to commit to a minimum deposit of $100 per month.
The downside is that the $25,000 minimum balance required to enjoy the top APY is a bit high, and those who cannot meet the two criteria set will be locked out of the top APY. Besides, the Savings Builder offers no ATM access.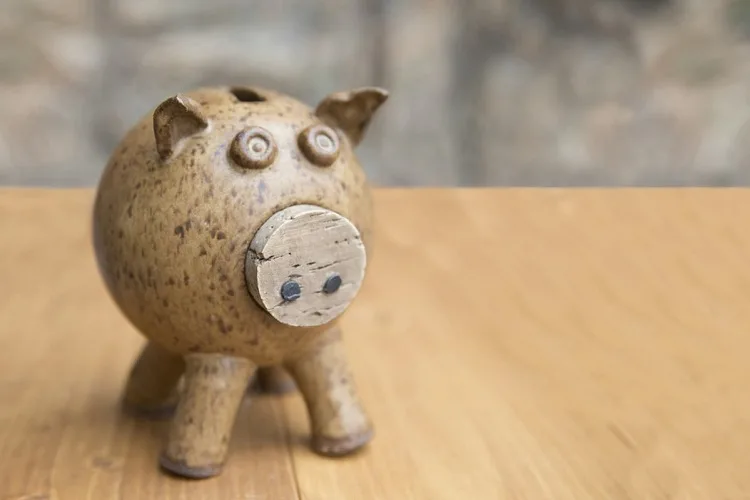 Synchrony Bank
Synchrony Bank has a high yield savings account that offers 0.75% APY. This is one of the best APYs in the financial niche, making Synchrony Bank one of the most favorable options for those looking to save money.
Besides, this account has no minimum account balance requirements and allows you to access money via electronic transfer, transfer by phone, wire transfer, or through an ATM card. The bank does not charge any ATM fees and will reimburse up to $5 charged by other banks if you go outside their network per statement cycle.
In line with federal requirements, you can only make a maximum of six "convenient" transactions per month. These regulations cover transfers and withdrawals from your savings account through phone and electronic means. Non-convenient transactions such as those made by ATM or in person are not limited.
Note that the law regarding "convenient transactions" limit was imposed to regulate the number of transactions made from savings accounts, including money market accounts.
While most banks charge those who exceed the withdrawal limits, Synchrony bank does not do this, but they can close your account.
A few things we like about Synchrony Bank's savings accounts include the impressive APY, no minimum balance requirements, and the availability of an ATM card for easier deposits.
In regards to the savings account, Synchrony Bank is the clear winner.
Money Market Account
CIT Bank
CIT Bank's money market account has a 0.60% APY on all balances. There are no minimum balance requirements, making it suitable for those who cannot meet the requirements needed to enjoy a top APY seen with the savings accounts. You will earn interest at this rate, regardless of your balance. The minimum opening balance is $100, but the account has no monthly maintenance charges.
As seen with other savings accounts, CIT Bank's money market account is subject to monthly transactional limitations per statement cycle. This account supports multiple payment options, including Zelle and PayPal, albeit with some restrictions.
One thing we liked about this money market account is the APY, which is impressive. The lack of monthly maintenance fees is also a plus coupled with the additional payment options.
The downside is that this account has no check-writing privileges, and there is a minimum amount required to open this account.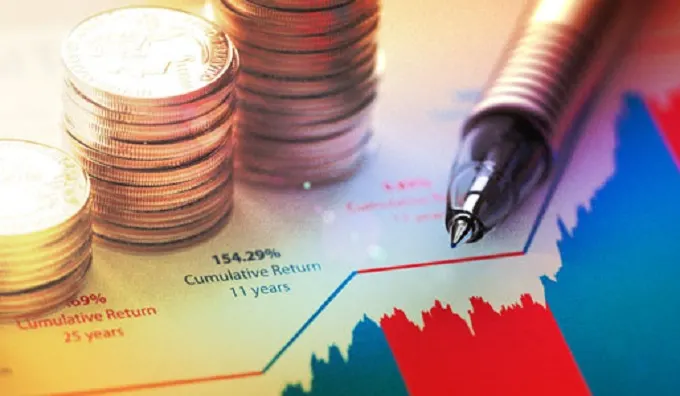 Synchrony Bank
Synchrony Bank's money market account offers 0.50% APY with no minimum balance. While this rate is lower than the high yield savings account, you get check-writing privileges. You can also get an ATM card on request if you need it to access your funds. Note that the monthly conventional transaction limits still hold with this account.
The upside of this account is the availability of an ATM card and check writing privileges.
The downside is that the yield is a bit low compared to what other banks offer.
Here, it's a tie.
Certificate of Deposit (CDs)
CIT Bank
CIT Bank offers four types of CDs:
• Term CDs
These CDs have no opening or maintenance fees. You need to deposit a minimum of $1,000 with the periods ranging from six to sixty months. The APY ranges from 0.50% to 1.05%, depending on the term. The advantage of a term CD is that it locks in a specific rate for a particular time, which allows you to earn more for more extended periods.
They are available for a fixed period of 11 months, and here, you can access the money before the maturity date elapses without paying the penalty. They have no opening and maintenance fees and pay a 0.50% APY. They require a minimum opening balance of $1,000, and you can access your money whenever you need it.
These CDs have no account opening or maintenance fees but require a minimum deposit of $100,000. They are available for longer terms ranging from two to five years. They have locked-in rates that vary between 1.05% and 1.00%, depending on the period.
Unfortunately, these CDs are no longer available for new accounts. They work in a way that customers can raise their rates anytime the bank raises its rates for the CDs they had taken.
The good about CDs offered by CIT Bank is that the interest is compounded daily and the wealth of options to pick from.
The downside is that RampUp CDs are no longer available to new customers.

Synchrony Bank
Certificates of Deposit offer terms ranging between three months to five years. They require a minimum deposit of $2,000, and the APY rates range from 0.25% to 1.00%. It only offers term CDs and has no options for those looking for CDs with special features.
When buying a CD with Synchrony Bank, it is vital to assess your options as some of them are not worth it. For instance, a one-year CD pays the same APY as the high yield savings account, and you might be better off with the latter, depending on what you are looking for.
In regards to CDs, CIT Bank gets the nod owing to the number of options available to customers.
Other Banking Offerings
CIT Bank and Synchrony Bank do not offer identical products as there are some you will find with each but not with the other. Here, we are going to look at some of those unique offerings specific to each bank.
CIT Bank Checking Account
CIT Bank added a checking account to its list of bank offerings in late 2019. This allows customers to have the banking accounts one would find in a traditional bank. This account, called the eChecking, gives customers 24 our access to their money through a mobile application. The minimum deposit required to open this account is $100.
Interest earned on this account is tiered depending on the balance one holds. Balances above $25,000 earn an APY of 0.25% with those less than that getting a 0.10% APY.
Once you open this account, you get a debit card powered by EMV chip technology, and you can withdraw funds from any ATM. CIT Bank does not charge you for withdrawing money from an ATM and will refund customers for up to $15 when you use other bank's ATMs. Unfortunately, this account has no check-writing privileges.
Synchrony Bank IRAs
Synchrony allows you to save for retirement with their Individual Retirement Account money market accounts or IRA CDs. The rates that apply to these accounts are similar to the non-IRA ones.
Synchrony Bank provides its IRA money market accounts and IRA CDs for both traditional and Roth IRAs. If you are looking for a sure way to set up for retirement, Synchrony Bank's IRAs should be your ideal option. However, their returns are limited to some extent, and if you are looking to invest in assets with higher rewards, you won't find them under this bank.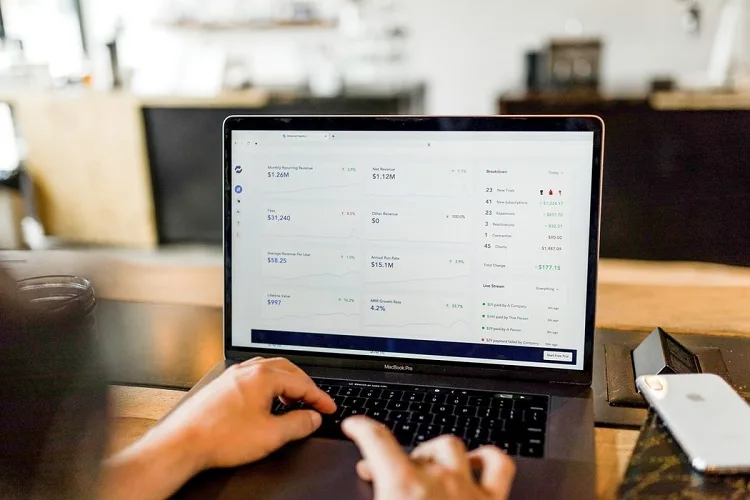 Banking User Experience
CIT Bank
CIT Bank is fully available online, and customers can access their accounts through the website or via the mobile application. For those who want to transfer money to their account, they can do it through mobile check deposits. They can also transfer funds, pay bills, and make online purchases through payment services such as Zelle, Apple Pay, and Samsung Pay.
The application is available for both Android and iOS devices.
Synchrony Bank
Synchrony Bank has a mobile application and website that give customers access to their accounts 24/7. Through these platforms, you can transfer funds, check balances, deposit checks, and chat with a banker, among others.
Advantages and Disadvantages
Pros of CIT Bank
No monthly fees on all accounts
Competitive rates
Full access to accounts 24/7
Accounts are FDIC Insured
Cons of CIT Bank
No check writing privileges for checking accounts
No IRAs
No personal and auto loans
No credit cards
Minimum deposit requirements for specific accounts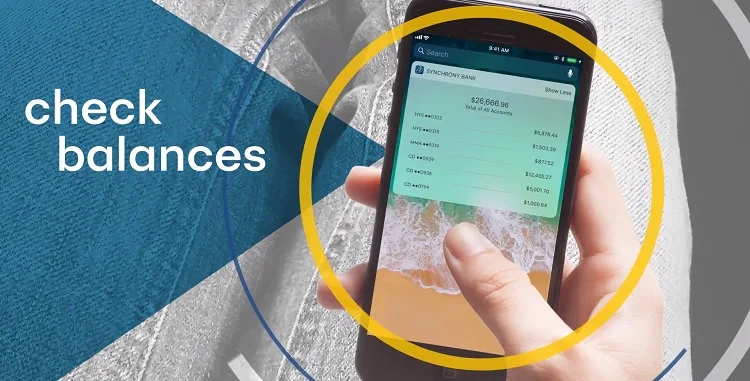 Pros of Synchrony Bank
Competitive rates on all accounts
No monthly maintenance fees on accounts
Full access to accounts
No minimum deposit requirements for savings and money market accounts
Offers Traditional and Roth IRA accounts
Accounts are FDIC Insured
Optional ATM cards for savings and money market accounts
Cons of Synchrony Bank
No checking accounts
IRAs only offer cash savings option and lacks stocks, bonds, or mutual funds
No loans
No credit cards
Frequently Asked Questions
Is CIT Bank Trustworthy?
All the accounts held under CIT bank are FDIC insured, and your money is entirely safe with them.
Does Bank offer home loans?
Yes, CIT has fixed-rate mortgages that range between ten and thirty years. They also have relationship pricing to clients with a Savings Builder account.

According to Firstxtra this means that those who hold a Savings Builder account will get reduced rates if they choose to take a mortgage with them.
How can I make deposits to my Synchrony Bank account, looking at how it is entirely online?
You can deposit money to your Synchrony account in various ways. The first option is an electronic transfer from another bank account linked to your synchrony account. You could deposit a check using the mobile check deposit feature of their mobile application. You could also make a third-party deposit through another financial institution or through wire transfer. Lastly, you can send them a personal check via U.S mail.
Verdict
With all the good and bad about CIT Bank and Synchrony laid bare, it is now clear which one suits your needs better. Looking at their bank offerings, there is not much to split them as the rates vary slightly, and they both lack something that the other offers.
This way, the choice between CIT Bank and Synchrony will always be a tough one as you will have to compromise depending on what you are looking for in an online bank. If you are akin to savings and want the best yield for your money, Synchrony Bank will be your best pick. On the other hand, if you need a reliable checking account that is purely online, CIT Bank will be your desired choice.
All in all, there has to be a trade-off when you look at all the features in totality, and here, Synchrony has the edge over CIT Bank.