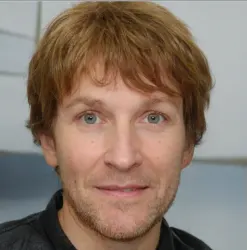 Latest posts by John Hughes
(see all)
The banking industry is known for its strong customer loyalty. This is because customers prefer to stick to a single bank until something tragic happens and forces them to shift. Well, this has been in place when traditional banks were the dominant players, but online banks are changing things in this industry.
They have impressive offerings that will even tempt the most loyal customers. This is partly because they have little overhead costs. The threat has been tremendous to the point that traditional banking giants have been forced to incorporate online services to counter the offerings by these online banks.
If you are looking for a dependable online bank, you have a couple of options to look at. Here, we will review two notable ones; CIT Bank and Marcus by Goldman Sachs, and give you an idea of the most suitable one for you.
Continue reading for the full take…
Main Differences Between CIT Bank vs Marcus by Goldman Sachs
The Main Differences Between CIT Bank vs Marcus by Goldman Sachs are:
CIT Bank has a checking, savings, money market, and CD account, whereas Marcus by Goldman Sachs has a savings and CD accounts.
CIT Bank requires a minimum amount of $100 to open up an account, whereas Marcus by Goldman Sachs has no minimum amount.
CIT Bank has no personal loan offering, whereas Marcus by Goldman Sachs offers a personal loan.
My Pick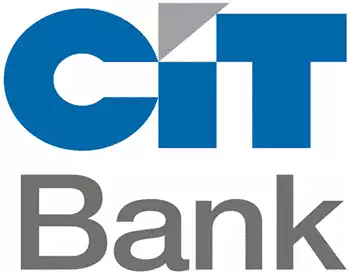 We earn a commission if you click this link and make a purchase at no additional cost to you.
Overview
CIT Bank was established in 1908 by Henry Ittleson in Missouri. It was meant to serve World War II soldiers by offering them bonus pay, life insurance, and a guaranteed job when they got back from war. In the mid-1960s, the bank ventured into home equity loans, personal loans, and leasing of equipment.
In 2006, they launched the CIT Bank building in New York City as their headquarters. The state of this bank was affected in 2008 to the point that they filed for bankruptcy. However, they managed to come out of this challenging situation unscathed, and as a result, they had to reorganize their business processes to guarantee survival.
One significant change they made was to offer products online. They introduced savings accounts and CDs, among others. Today CIT bank is a Fortune 1000 company with over $50 billion in assets and continues to buy other banks to increase their asset base.
Marcus is a subset of Goldman Sachs. It was established in 2016 as a response to numerous customer requests to have a bank to help them get over the burden of debt. They introduced a no-fee, fixed-rate loan that is exclusive to Marcus by Goldman Sachs. To help customers clear their debt faster, they introduced additional savings products with rates that compare to products offered by other online banks.
Products Offered
CIT Bank
The products offered by CIT bank are suitable for clients who need a digital bank with checking and savings accounts that can be accessed online with no fees and minimum balance requirements.
Since CIT Bank is an online-only bank, it has a limited selection of accounts, especially when you line it up against the traditional banks. However, these limited offerings still go a long way to satisfy most people's banking needs, as shown below.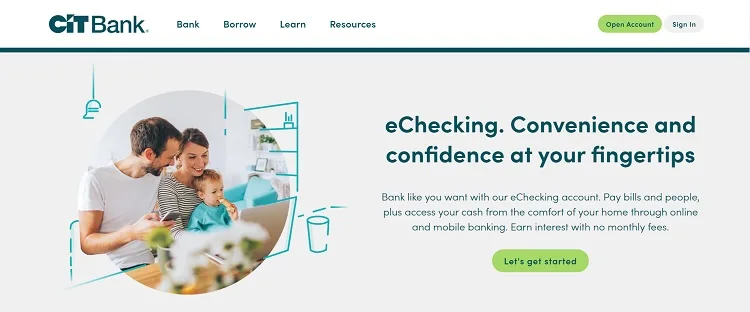 Checking Account
CIT Bank has one checking account, dubbed the eChecking. It has no monthly fees and can be opened with as little as $100. Once you open this account, you will be issued a debit card.
Note that CIT bank has no physical ATMs, but you can use the card on other ATMs, and the bank will refund up to $30 in ATM fees charged by the other banks.
CIT Bank does not charge you for using other bank's ATMs, thanks to the EMV technology used to design their debit card. Customers earn an APY of 0.10% for balances below $25,000. The APY is marginally higher for balances above $25,000.
The upside of CIT bank's checking account is that it offers a high APY, has no monthly fees, and comes with various payment options such as Zelle, Samsung Pay, and Apple Pay, and the debit card.
The downside is that the lack of a bespoke ATM network or an agreement with a specific one means that you could have to pay a lot of money to use other bank's ATMs as they have to charge you. The minimum amount is also a concern as most online bank accounts are free to open.
Savings Account
CIT offers two types of savings accounts: the Savings Builder and the Premier High Yield Savings. Both of them have no monthly service fees and will cost you $100 to open. The Savings Builder account pays an APY of 0.55% but to be eligible for this; you need to satisfy a few requirements.
You need to hold a minimum balance of $25,000 or pledge to deposit a minimum of $100 monthly. If you do not meet these requirements, you will earn interest at a lower APY of 0.31%.
The good about the Savings Builder is that it has one of the best APYs in the market, and it motivates you to save by forcing you to commit to a $100 deposit monthly.
The bad is that the $25,000 minimum balance required to enjoy the top APY is a bit high.
Money Market Account
The CIT bank money market account has an APY that is approximately 11 times the national average. There are no monthly fees associated with this account, and this impressive APY of 0.60% applies to all accounts regardless of the balance. This is good since most money market accounts require customers to hold a minimum balance of $2500 before enjoying the high APYs.
The downside of the money market account by CIT bank is that it does not have check-writing privileges. Since there are no tiers, there is little motivation to deposit a large amount with them when you can get better APYs by doing the same elsewhere.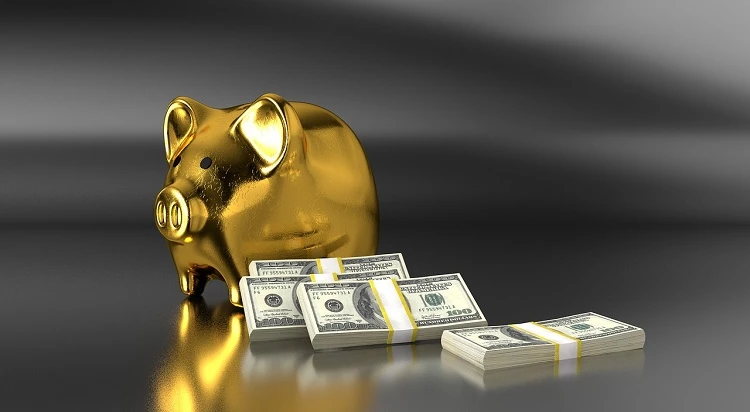 Certificate of Deposit (CDs)
The CD rates offered by CIT bank are above average (but check here for the latest).
Some of the CDs on offer are jumbo CDs, term CDs, and no-penalty CDs. Initially, RampUp CDs were also on offer, but they are no longer available to new customers.
The term CDs are available for six months to five years, while jumbo CDs range from two to five years. The no-penalty CD is available for a fixed term of 11 months. The minimum balance required for a term or no-penalty CD is $1,000, while that of a jumbo CD is $100,000.
Other financial products offered by CIT bank include;
Purchase Mortgages
Refinance Mortgages
Custodial Accounts
Marcus by Goldman Sachs
Marcus is suitable for customers looking for reasonable rates from a household name in the banking industry. It serves those who want higher than average rates on CDs and savings accounts and access to personal loans with no fees.
Some of the products offered by this bank include;
Savings Account
The Online Savings Account at Marcus by Goldman Sachs accrues interest at a rate of 0.60%, much higher than the national average. There are no minimum deposit requirements and no monthly fees.
The account has limited options and restrictions for withdrawing the money, which could be good and bad depending on what you want. However, it is ideal for those who wish to save prudently as they will be less tempted to withdraw the money.
The upside of this account is the lack of monthly fees, competitive yield, and no limit on the amount one should deposit before they can enjoy this APY.
The downside is that there are better APYs out there, and in some cases, you could be restricted to a maximum deposit limit of $1 million—besides the account as no debit or ATM card.
Certificate of Deposits (CDs)
Here, you will get two types of CDs, namely, High-Yield CD and No penalty CD.
Both have a minimum deposit of $500, with the high yield one having more options regarding the period you would wish to invest. The terms for the high yield CDs range from six to 72 months.
The no-penalty CD rates are available for a fixed term of 7 months and feature competitive APY's with comparable offers from banking peers.
The other financial product offered by Marcus by Goldman Sachs is the no-fee personal loan. The no-fee promise includes late fees when you miss the payment or fail to pay the correct amount. As opposed to charging you all these fees, Marcus allows your loan to accrue more interest, increasing the amount you have to pay at the end of it all.
Bank User Experience
User experience is a huge concern for anyone seeking an online bank. People want these online banks to improve their banking experience when compared to the traditional banks, and here, we are going to see how these two banks fare on in this regard.
CIT Bank
CIT Bank has a mobile banking application that is not the best but takes care of the basics quite well. It lets you view your transaction history and move funds between different CIT bank accounts seamlessly. There are no ATM branches affiliated with CIT bank.
Their customer service hours are good since you can reach a customer support representative on the phone from 9 a.m. to 9 p.m. during weekdays. You can also get to them on the weekend, but the hours they are available are significantly reduced them. You have full access to your account through the app or using their automated telephone banking system.
Marcus by Goldman Sachs
Marcus has a mobile application that gives you access to all the accounts you hold with them. You can easily view your balances, transfer money, and pay your loan. The app is impressive, with a version being available for both Android and Apple devices.
Customer care representatives are available seven days a week. If you need the help of a savings specialist, you can reach out to them between 8 a.m. and 10 p.m. on weekdays and between 9 a.m. and 7 p.m. on the weekends.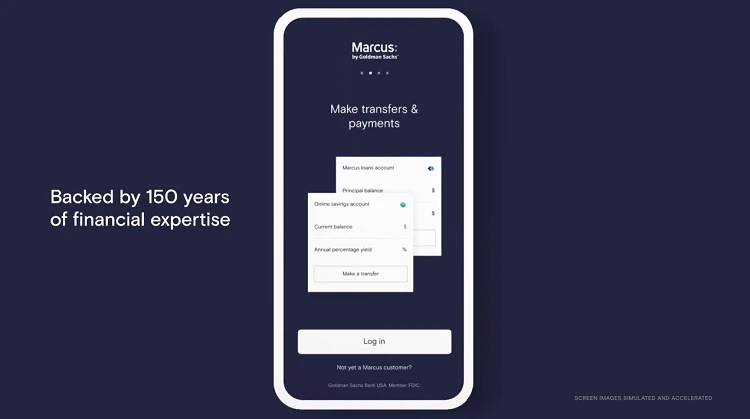 The Good and the Bad
Pros of CIT Bank
Attractive interest rates
No monthly fees on the accounts
Low opening deposits, i.e., $100 for checking and savings accounts
Monthly ATM fee reimbursement of up to $100
Banking services are available 24/7 through the mobile application
Cons of CIT Bank
No dedicated ATM network or an agreement with a similar one
No check writing capabilities with the checking account
Doesn't have IRA accounts
Customer service calls take long at times
Pros of Marcus by Goldman Sachs
Impressive interest rates
Low opening deposits
No fees associated with the accounts
Accounts are FDIC insured
Long customer service hours
Interest calculators are available on the website to give you an accurate picture of your yield
You can list up to 6 beneficiaries on your accounts
Cons of Marcus by Goldman Sachs
No mobile deposits as all of them should be made the old way
Doesn't have checking and money market accounts
No ATM card for the accounts
Frequently Asked Questions
Is my money safe with Marcus by Goldman Sachs?
All accounts offered by Marcus by Goldman Sachs are FDIC insured, which assures you that your money is safe with them.
Is CIT Bank trustworthy?
CIT bank is a renowned name in the banking industry and has been in service for a long time. While it has been rebranded several times, it is one of the best online banks in the United States and certainly a trustworthy option if you are looking for one.
Is CIT Bank same as Citibank?
CIT Bank is not Citibank. The two names might be a bit confusing, but CIT bank is not related to Citigroup at all. CIT stands for Commercial Invest Trust, and it traces its roots to a company established back in 1908.
How long does it take to get money from Marcus by Goldman Sachs?
You can request money from your account, and it will be processed depending on how you want the funds transferred. For online and telephone withdrawals, you will get the money within three business days. For wire transfer, you will receive the funds within an hour. Note that Marcus does not charge any fees for deposits, transfers, and withdrawals.
Bottom Line: Is Marcus or CIT Bank Best?
My Pick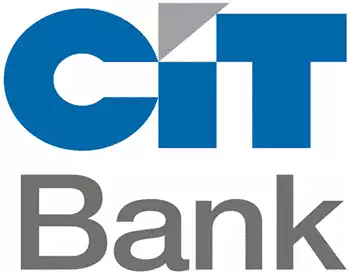 We earn a commission if you click this link and make a purchase at no additional cost to you.
Both CIT Bank and Marcus by Goldman Sachs are excellent options for those seeking a reliable online bank. However, if you need to choose between the two, ensure that you go through their offerings and align them with your expectations before you decide.
CIT bank offers slightly above average rates but not as high as Marcus by Goldman Sachs. This way, if you are looking for the best yield, and I believe you are, then Marcus by Goldman Sachs has the edge. But the comparison is not that simple, since other things come into the picture.
Marcus has limitations on how you can deposit money into their account, an aspect that gives CIT bank the edge. Besides, it has no ATM card, which can be either good or bad. If you are looking for savings accounts that restricts you from accessing the money, then Marcus should be your go-to option. Otherwise, CIT bank would be your best pick.
Another caveat to Marcus is the limited products it offers when compared to CIT bank. If you need a money market or checking account, you would lean towards CIT bank. However, the personal loan provided by Marcus is impressive, and if you are looking for such, then it should serve you well.
With all the good and bad listed, it can be overwhelming to pick to the best one since it is all about how you balance the good and make compromises at the same time. Overall, Marcus stands out since it offers a few products but with higher rates, something that carries a lot of weight when picking an online bank.
Still Not Quite Sure? Check These Online Banking Guides: