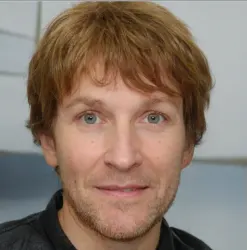 Latest posts by John Hughes
(see all)
In recent years, online investment platforms have become extremely popular. This is due to how these platforms consolidate various investment and financial services in a single website or mobile application, making it easy for clients. However, it is challenging to nail down a specific platform for those who seek one that will work best for them, learn about the online tools for business. To be proving your own income.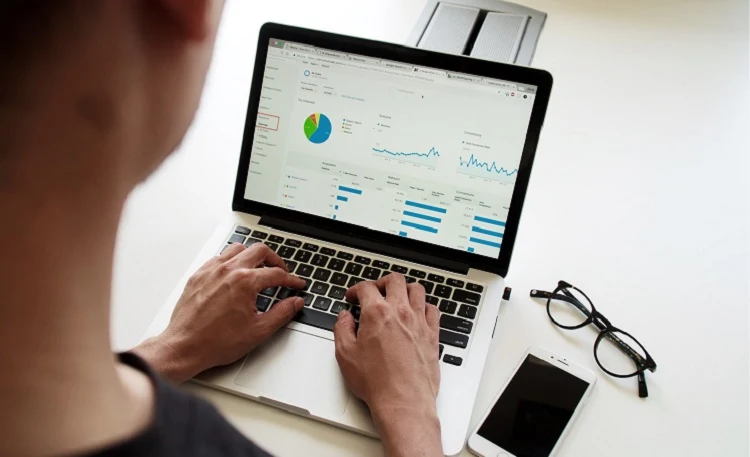 The best way to go about this is to compare all the top options and dig deep into their features for you to make an informed decision. In this piece, we will look at two top platforms; Personal Capital and Betterment and try to establish the best one for your needs. Read on;
The Main Differences Between Personal Capital and Betterment
Personal Capital is a hybrid between financial management and wealth management, whereas Betterment is a bespoke Robo-advisor service
Personal Capital charges an average rate of 0.89% per annum for their wealth management service, whereas Betterment charges 0.4%
Personal Capital offers a more diverse pool of assets including alternative ones, whereas Betterment is a bit limited in its offering since it does not include alternative assets such as real estate.
Overview
Comparing dedicated investment services such as Robo-advisors is easy since most of the services offered are similar and all you need to check is how good they are. However, it gets more complicated when you have to decide between different types of services, such as a hybrid wealth management service and a Robo-advisor.
This is precisely what we are doing by comparing Personal Capital and Betterment. They might look similar since they both are top services in the financial space, but deep down, they have huge differences. This is mainly because Personal Capital is a two-sided platform and Betterment is a bespoke Robo-advisor.
Personal Capital
Personal Capital was founded in 2009. It has two main services which are the financial planning tool and a wealth management service. The financial side of it is free and has a couple of investing and budgeting tools. The wealth management planning service is the primary offering, and this is what we are going to focus on here as we try to draw a comparison with Betterment.
The wealth management service is a unique type of Roboadvisor since it measures up to the traditional investment management services offered by professionals. Investors do not only get portfolio management but top-level financial advice.
Betterment
Betterment is the largest independent Robo-advisor in the market. However, it is slowly becoming a comprehensive financial advisory platform looking at the new services it has incorporated over the years.
It was established in 2008 with its headquarters in New York City. It currently manages over $13.5 billion in assets on its fully automated platform that creates and manages portfolios at a small annual fee.
How Do They Work?
Personal Capital
The key priority of this platform is investing even if it is not obvious to the average user. While it might aggregate credit card information and offer financial advice, its business model is based on selling investment advisory services to a small section of its customers.
This is why it does not depend on selling advertisements or recommending products, things seen with other financial management platforms. The idea is that a customer starts with the free financial planning service before upgrading to the premium tier once they accumulate a set a minimum asset base.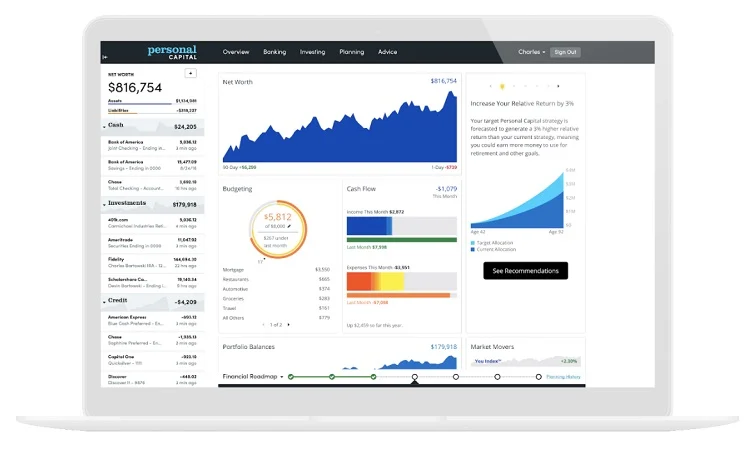 A few useful business development solutions and tools are behind the functionality of the financial planning side. This is the part of this platform that attracts comparisons to other tools such as YNAB and Mint. These tools include;
Logic Behind Personal Capital Investment Strategy
Personal Capital states that they have your best interests in mind, a reason why they are blatant about their investment approach. The target is to "establish and maintain a strategic investment portfolio that gives every client a chance to achieve their financial goals." This is broken down into a few tactics mentioned below;
Personalized Asset Allocation
All investment portfolios are customized according to an individual's preferences. The look on the final platform is informed by a client's real-time financial data, retirement planning, and investment profile. It is never too late to start planning for retirement, and you can go the extra mile and secure a spot in a senior assisted living facility of your preference, like the one found a senior assisted living Clifton, NJ here. With plans for the future properly set up, working with what you have here and now becomes simpler.
The asset allocation process utilizes the six major asset classes, which are U.S stocks, International stocks, U.S bonds, International bonds, Alternatives, and cash.
This is an approach that samples individual stocks to construct an index that more equally weights the economic sector, style, and size. The aim is to achieve better risk-adjusted returns and benefit from other value-added opportunities.
Tax expenses can significantly dent an investor's portfolio, and Personal Capital is very serious on it. They take a three-pronged approach where they focus on asset allocation, tax-loss harvesting, and tax efficiency. Comprehensive tax optimization techniques can increase after-tax returns by up to 1% per year.
This is the part of the strategy that keeps on changing your portfolio based on the performance of individual asset classes. It works by rebalancing high-level asset classes when they deviate more than a few percentage points from the target. Taxes are also considered before rebalancing.
Betterment
Betterment works based on the Modern Portfolio Theory (MTP), an approach seen with many Robo-advisors today. It is a strategy that aims to build an investment portfolio that maximizes market returns depending on the risk levels of the individual asset classes.
It insists that a specific investment should not be viewed in solitude, and it should be analyzed depending on how it affects the entire portfolio's risk and return.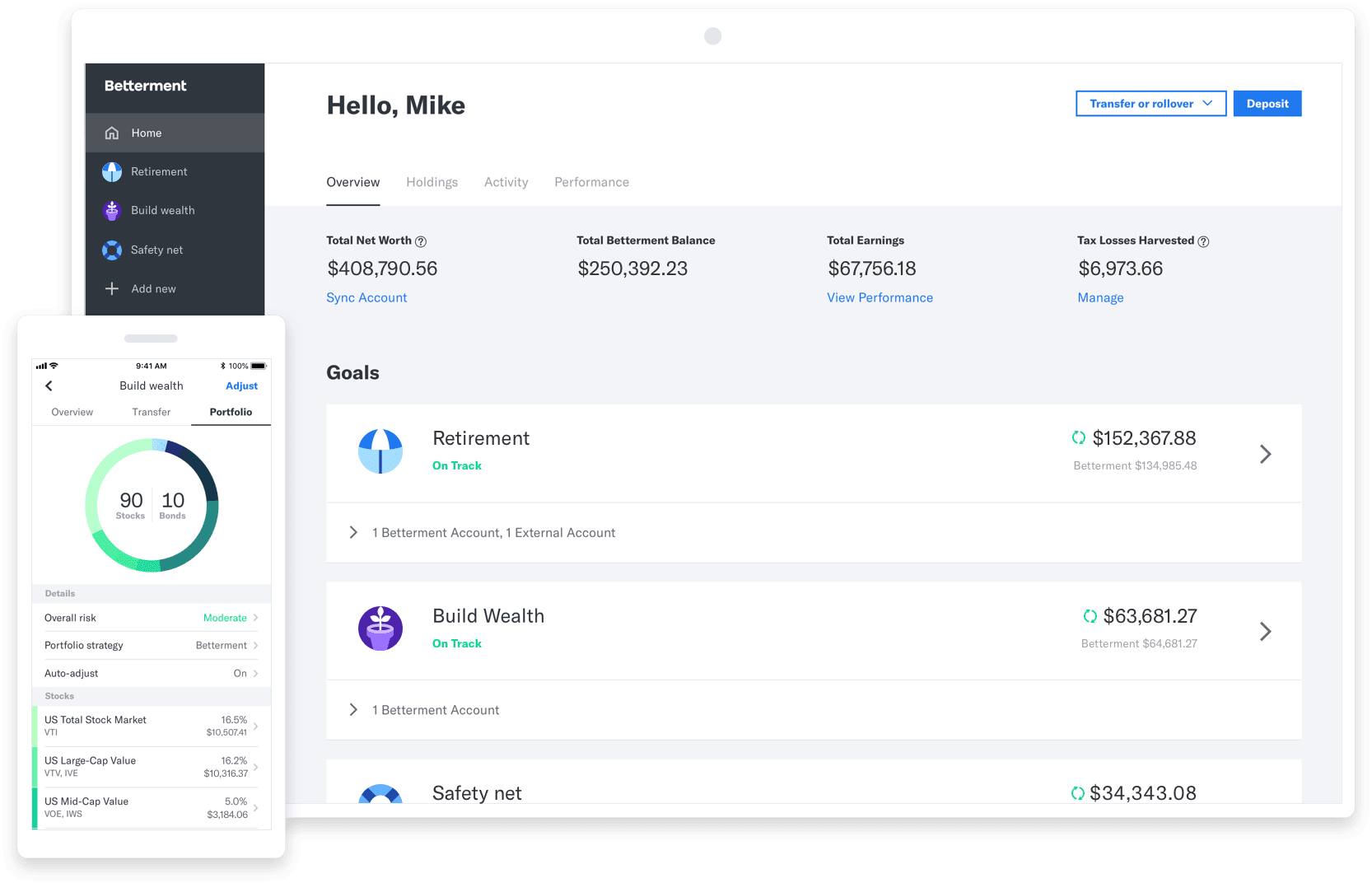 When signing up, you begin by filling a form that established your goals, time frame, and risk tolerance. A portfolio will be constructed based on the information gathered here, and it will consist of a blend of either the conservative or aggressive. A conservative one will be mainly comprised of bonds while an aggressive one will include more stocks.
The portfolio is made up of investments in fourteen different classes. Each class is represented by a single ETF which are index-based to enable Betterment to keep the investment costs to a minimum. Your portfolio will be managed going forward, and it will rebalance it regularly to keep the investment returns target in sight.
Logic Behind Betterment Investment Strategy
The investment strategy here is intent on two things; asset class selection and portfolio optimization. Once these are kept in mind, the MTP theory comes into play, with a few improvements applied to enhance the whole thing. The construction goes beyond the traditional MTP specifications in the following ways;
Determining covariance
Estimating forward-looking returns
Accounting for estimation error in the inputs
Accounting firm for taxes in the taxable accounts
All the principles behind this investment strategy are based on a simple philosophy which is to use real-world evidence and systematic decision making to increase the value of customer assets. The portfolio construction process is built on years of research that trickle down to the selection of specific asset classes.
One thing that stands out about Betterment is their limited asset mix, as they do not offer alternative investments such as real estate and natural resources. Out of their blend, three represent value stocks that are dedicated to large, mid and small-cap U.S. stocks. These stocks trade at a lower price than what is indicated, something that goes a long way to reduce the costs and increase returns in the long run.
Fees and Pricing
Personal Capital
Signing up for Personal Capital is free. The service model is designed to upgrade you from the financial management service to premium wealth management after you gain more control over your money.
Due to this, all the financial management tools are free, but once your assets hit the $100,000 mark, someone will call you to explain why you might be interested in the premium or private wealth management services.
On the premium side, you pay a commission of your total assets annually. This covers the cost of accessing a human advisor who will offer you investment management services and other financial planning services.
The rate is 0.89% but only for those that invest a million dollars or less in assets.
For assets that are valued at more than $1 million, the plan changes, and they are inaugurated into a Private Client tier where different rates apply.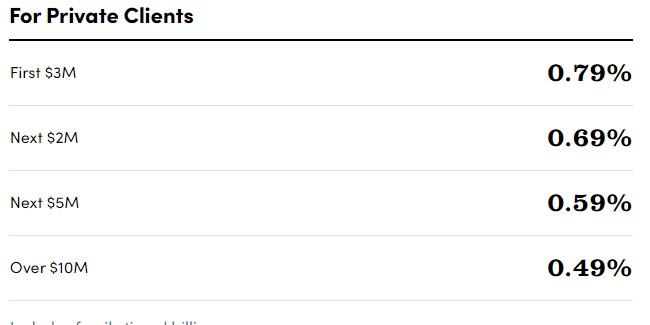 Betterment
This platform offers its service in two tiers; digital and premium.

The Digital Tier is the basic one, and it attracts an annual fee of 0.25% per year. It is for those with less than $100,000, and it offers the following perks;
Personal financial advice
Low cost globally diversified investment portfolios
Automatic rebalancing based on market shifts
Advanced tax-saving strategies
Ability to synchronize all your external accounts
The Premium Tier offers all the benefits enjoyed in the Digital one and the following additions;
Comprehensive advice on investments outside Betterment's scope
Unlimited access to CFP professionals for guidance on life occurrences
The Good and Bad
Pros of Personal Capital
Simple and efficient mobile application
Excellent security enhanced by two-factor authentication
A plethora of free beneficial tools on the financial management tier
Portfolio allocation criteria take into consideration employee-sponsored retirement plans and non-managed investment accounts
Robust tax minimization strategies such as the use of individual stocks to generate tax-loss harvesting
Cons of Personal Capital
The fees charged on the wealth management services are a bit high, even if they are worth it
The minimum amount of $100,00 for the wealth management service is high
Pros of Betterment
No minimum balance is required
Portfolio allocation entails investing in value stocks that yield better returns in the long run
Availability of human-assisted investment advice for a minimum balance of $100,000
Availability of tax-loss harvesting on all taxable accounts
The Premium Tier costs 0.40% a year which is favorable
Cons of Betterment
The investment portfolio is somewhat limited and has no alternative investments
Frequently Asked Questions
How safe is Betterment?
In regards to cybersecurity threats, Betterment is designed using leading industry technologies. This way, you have very little to worry about regarding hackers and online threats, but always follow the basic guidelines such as enabling two-factor authentication and having a strong password.
In regards to the money, all the assets and securities in your portal are strictly under your ownership. Betterment only manages them, but the returns are all yours. The portal is handled per the Securities Investor Protection Corporation that protects all Betterment accounts, up to $500,000 per account.
Which Robo-advisor is the best?
Betterment is one of the top Robo-advisor in the market and rightly so. However, it is not perfect as other notable ones might be better in one or two aspects. Personal Capital is also a good hybrid Robo-advisor, albeit the additional features. Other alternatives to look at if you feel one or two elements of Betterment are not suitable to you include Wealthfront, Ellevest, and Charles Schwab Intelligent Portfolios.
Is a Robo advisor worth it?
These services are perfect for those with little knowledge of investing. They are also ideal for seasoned investors that need some help managing their portfolio. The general benefits of having one include the low fees, low-cost threshold, and ease of use.
Is Personal Capital Good?
Even if Betterment seems to have the edge over Personal Capital in terms of the cost of investing, which is a huge factor, it is hard to get away from the fact that it is a unique service in the market. Most services either lean towards financial management or Robo-advisor services, but here you can get the best of both. The free services are useful and can help you take control of your spending and budgeting, before giving you the perfect opportunity to accumulate your asset base and switch over to the wealth management services.
Which is the Best Investment Platform For You?
With all the financial jargon highlighted above, I bet you might be still wondering which is the best investment platform for you out of the two. Worry not, as we are going to break it down to you in simple terms.
From the comparison, it is evident that these two platforms have a few similarities and substantial differences that go down to how they work. Betterment offers a professional investment management service at a lower fee than Personal Capital, which gives you a clear winner when looking at the cost.
The discrepancy is so huge as the rate is almost half that of Personal Capital, something that can translate to massive amounts of money for those with a significant asset base.
Take note that Personal Capital has a high minimum investment required for you to access these investment services, which is $100,000. On the other hand, Betterment can manage your investment portfolio at much lower than this as it has no minimum balance required.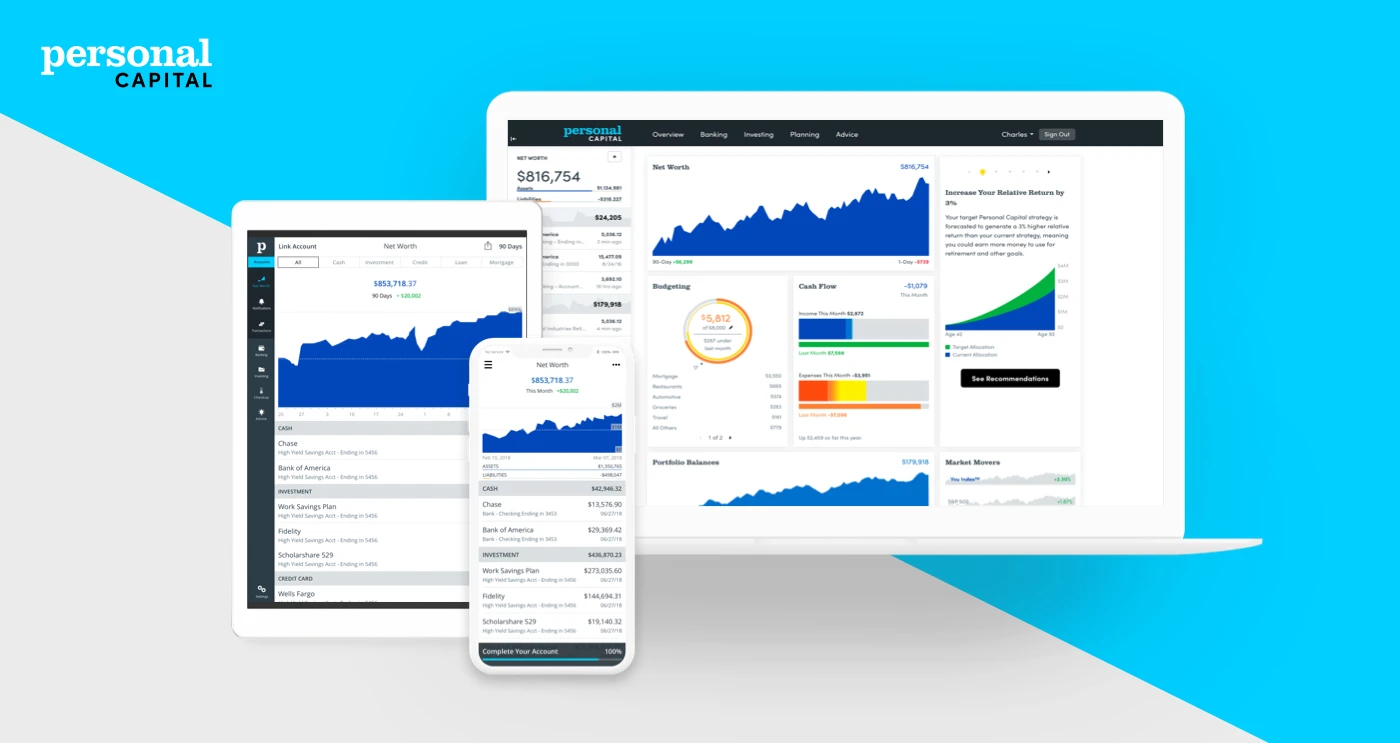 We are not ruling out Personal Capital just yet, as it shines in some other aspects. It stands out as a clear winner for those seeking a blend of financial management and investment management.
Its financial planning side makes it comparable to similar services such as YNAB and Mint, but the advantage here is that it offers both. In regards to the higher advisory fee,
Personal Capital offers more than Betterment as it has direct live support. You have access to a financial advisor like one of the Financial Advisors Bridgend all the time, something that allows you to have much more control of your portfolio.
In a nutshell, if you are a small investor looking to have your portfolio managed at a low cost, go for Betterment, but if you are looking at the bigger picture and think long term, choose Personal Capital.