Latest posts by Peter Nimda
(see all)
There are many different credit cards you can select for making it convenient to pay for things in today's market, each of which are tailored for specific purposes. While some cater to those with a high credit score, others are geared for people with poor credit and offer plenty of rewards programs.
So, if you have seen commercials for the Chase Freedom Card and the Capital One Quicksilver, you probably financial management for entrepreneurs must be wondering if it's just another advertisement full of promises, but falls short on delivery.
The truth is, Chase Freedom and Capital One Quicksilver are two of the best reward credit cards in the market that offer good bonus incentives, business or a hobby. Where Freedom Card offers 5% cash back on up to $1500 spent on bonus categories and an unlimited 1% cashback on all purchases, Capital One's Quicksilver doesn't offer bonus categories and instead offers an amazing UNLIMITED 1.5% cash back on all purchases. So, which one is the better option?
Well, both cards require excellent credit to obtain, so ultimately the choice is up to YOU. However, you can take a look at this credit card comparison review below to make the decision-making process easier.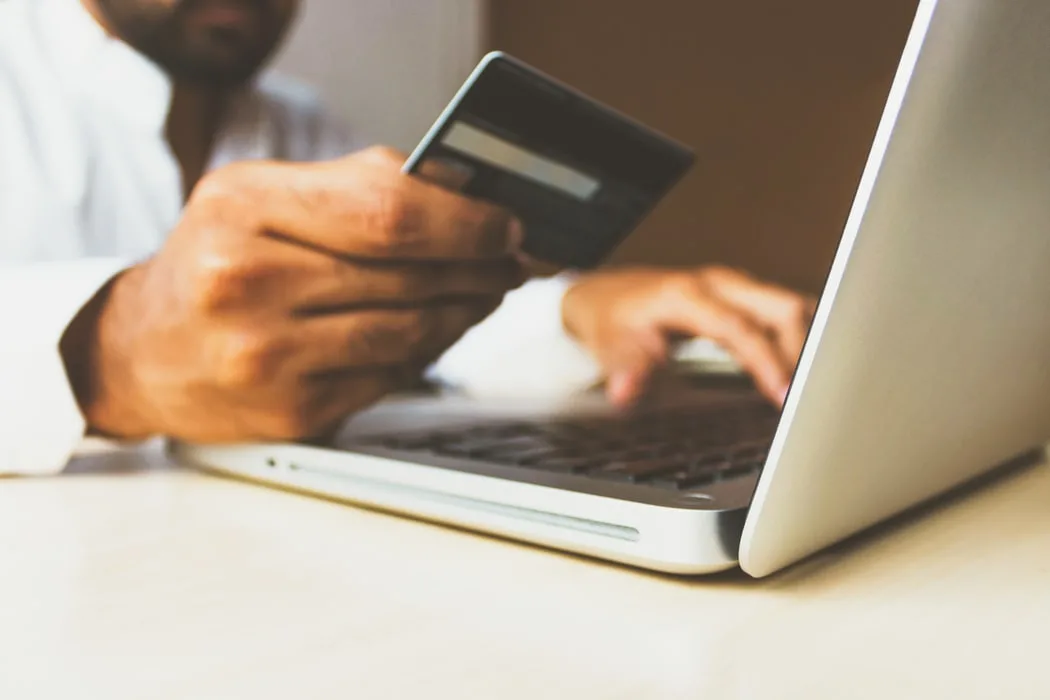 Quick Card Overview
Key Features
Chase Freedom®
Capital One Quicksilver®
Card Annual Fees
None
None
Foreign Transaction Fee
None
None
Card Rewards Program
Cash back, also redeemable as points
Cash back, redeemable as a statement credit or check
Signup Bonus with Card
Earn a $150 Bonus after spending $500 on purchases within 90 days of opening your account
Earn a one-time $100 bonus after spending $500 on purchases within 90 days of opening your account
Intro APR Offer
0% Intro APR for 15 months on balance transfers and purchases, after which the ongoing or average APR is 13.99%-22.99%
0% intro APR on purchases and balance transfers until September 2016, and then the ongoing APR is 12.99% – 22.99%
Who Would Want Each Card?
Bad For:

Individuals looking for a low-maintenance cash-back card
Individuals who travel abroad regularly
Individuals who don't want the hassle of changing bonus categories

Individuals who spend according to a rotating bonus schedule
Individuals who spend a lot on groceries and gas
Individuals who plan on keeping the card for long-term use

Good For:

Individuals who want to finance large purchases, like for a bike or car
Individuals who spend in accordance to Freedom's rotating bonus categories
Individuals who have a short credit history

Individuals who want to receive a quick, yet decent signup bonus
Individuals who want a no-hassles, no-fees, high-earning credit card
Individuals who prefer cash backs rather than travel rewards or benefits
The Rewards of a Chase Freedom® Card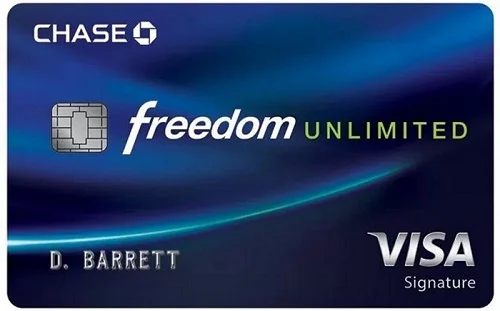 The card doesn't charge any annual fee
Earn Unlimited 1% Cash Back on every purchase
As long as your account is open, your rewards will never expire
Earn an amazing $150 bonus after spending a minimum of $500 on purchases within 90 days of opening your account
Upon adding your first authorized user, you can receive a $25 bonus if you make a purchase within 90 days of opening your account
The card doesn't charge any APR for the first 15 months on balance transfers and purchases. After the intro period expires, you will have to pay a variable APR of 13.99-22.99%
5% Total Cash Back on up to $1,500 in combined purchases each quarter in bonus categories like movie theaters, grocery stores, restaurants, shopping stores, gas stations, and Amazon.com
It's free and incredibly easy to activate your bonus rewards each quarter! All you have to do is: log into your account and active the rewards after every quarter (or three months)
No transaction fee
The Rewards of a Capital One Quicksilver® Card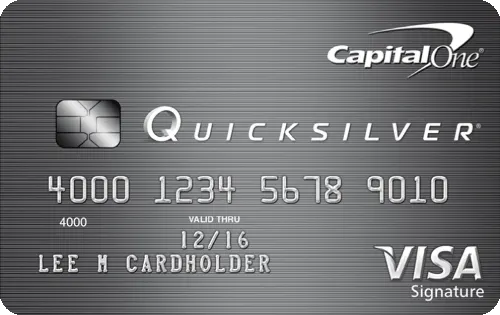 Cardholders don't have to pay hefty annual fees or foreign transaction fees.
Earn an amazing one-time $100 cash bonus, after spending $500 on purchases within the first 90 days of opening your account
Earn unlimited, flat 1.5% cash backs on every purchase you make, every day. Subsequently, no need to sign up for earning cash rewards.
The 1.5% cash back doesn't expire. Since there are no rotating categories or signups needed, there's no limit on how much you can earn.
0% into APR on purchases and balance transfer until September 2016, after which the average APR will be 12.9%-22.9%, depending on your score.
Earn an amazing 20% Statement Credit for purchasing Uber rides through the Capital One Quicksilver Card
Cardholders can easily monitor their monthly credit score anywhere, anytime via the Capital One® Credit Tracker
No transaction fee
The Benefits of a Chase Freedom® Card
Named as the best card for cash back rewards (cash rewards) by MONEY® Magazine, the Chase Freedom is a good fit for cash-back connoisseurs and rewards rookies. And also, be sure to check the details of the Chase business account as it has some huge advantages over most other accounts.
The card is one of a kind and offers an amazing 5% on rotating bonus categories. On top of that, new card holders also receive an impressive $150 bonus, if they spend $500 within the first 3 months. Other benefits include:
Account
Low Credit Eligibility Requirements – Chase Freedom is an excellent option for those who are looking to open their first credit card account. It doesn't require you to have excellent credit, but later on you do have to maintain a good credit history.
Rotating Reward Categories – The Chase Freedom card offers rotating bonus categories in places where individuals often make everyday purchases. These include grocery stories, gas stations, restaurants, shopping center etc. You can also receive amazing cash backs on purchases from Starbucks and Amazon.com.
Chase Ultimate Rewards Program – One of the main benefits of the Chase Freedom Card is that it offers huge value on merchandise via its Chase Ultimate Rewards Site. By visiting the site, you can receive an amazing 10% cash backs on purchases that are made online, such as on Amazon.com.
Shopping
Return Protection – In the unfortunate circumstance where a retailer refuses to accept a return, cardholders can be reimbursed within 30 days of purchase by up to $250 per item.
Price Protection – If by any chance, you buy an item but later find it being sold for a lesser price, you can be reimbursed within 90 days by up to $500 per item.
Purchase Protection – This incentive from the Visa Platinum benefits covers cardholders for up to $500 per claim and $50,000 per account for new purchases against damage or theft.
Zero Liability Protection – Another benefit from the Visa Platinum, this incentive makes sure that cardholders are not help responsible for any fraudulent charges or unauthorized changes made with your card or account information.
Chip-and-Signature EMV Technology – This new feature of the Chase Freedom card enables users to take advantage of increased security and better accessibility in foreign countries.
Extended Warranty Protection – Since Chase Freedom is a Visa Platinum Card it offers additional benefits of extended warranty protection that typically extends an original manufacturer's warranty by up to 1 year (for eligible purchases).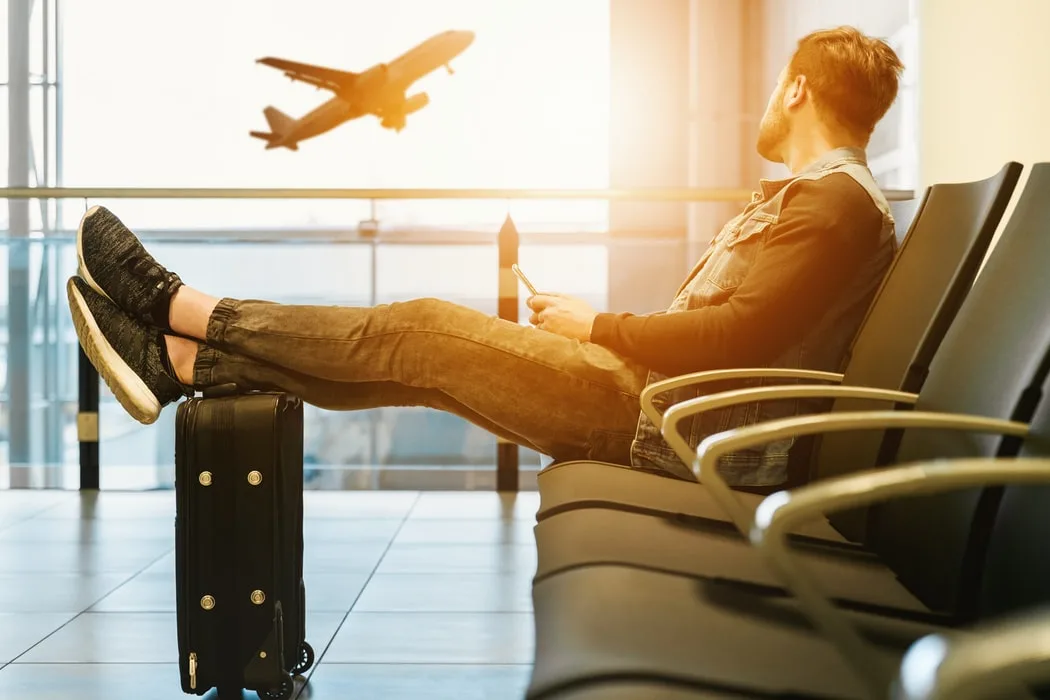 Travel
Auto Rental Collision Damage Waiver – Cardholders can receive coverage from Chase in circumstances their rental vehicle has suffered from damage or been stolen.
Travel and Emergency Assistance Services – This incentive basically offers cardholders with emergency services when away from home, which include legal and medical referrals.
Roadside Dispatch/Roadside Assistance – As the name implies, this incentive provides cardholders with help on the road, during breakdown, engine trouble, and other situations.
The Downside
Penalty APR – If by any chance your account remains delinquent for more than 60 days, card companies will apply a "Penalty APR" based on whatever balance is available on the card. This penalty APR could reach 29.99%.
3% Charge on Transferred Balances – Chase Freedom applies a 3% charge on all transferred balances and doesn't allow debt to be transferred from another Chase card. This means, if a card owner transfers $1,000 onto the card, they will have to pay an additional $30 due to the 3% charge.
The Benefits of a Capital One Quicksilver® Card
If you are looking for a low fee credit card that offers solid 1.5% cash back on every purchase you make, then there is no better option than the Quicksilver Card.
The card doesn't charge any annual fee, is low maintenance, and has no foreign transaction fees. Apart from this, its Capital One features offer plenty of benefits to cardholders. To understand more, let's take a look at these benefits below:
Account
0% APR on transfers and purchases – If you need some time to pay off purchases, using the Capital One Quicksilver Card may be a good option. The card offers an amazing intro APR of 0% on balance transfers and purchases, until 2016. This gives you enough time to make a huge difference to your debt balance.
Simple and Useful Ultimate Rewards Structure – The Capital One Quicksilver Card has a rather straightforward and simple rewards program. You don't have to keep track of rotating bonus rewards categories or sign up after every quarter, as the card offers solid 1.5% cash backs on every purchase you make. Best part of all: you can redeem your cash back in the form of a check or statement credit.
Low Fees and Maintenance Requirements – If you are a fee-hater, then the Capital One Quicksilver Cash Rewards Credit Card is definitely the perfect option for you. It boasts no foreign transaction fees and an annual fee of $0. You do have to pay a 3% for balance transfers, but considering it's a reward credit card even that's pretty impressive.
Capital One Features – The Capital One features enable cardholders to manage their account and get alerts on their mobile phones or tablets. Other features like the Capital One Second Look℠ monitors your account for duplicate charges, the Capital One Credit Tracker gives free access to your credit score, and the Capital One Wallet℠ provides rewards earnings, available credit, account balances, and charge notifications.
Travel
Lost Luggage Reimbursement – If your carry-on or checked bags are damaged or lost during travelling, Capital One Quicksilver will provide reimbursement of up to $3,000 per passenger. This not only covers you, but you're family members as well.
Auto Rental Collision Damage Waiver – If the car rental company's own insurance is declined, Capital One will offer coverage in circumstances your rental vehicle has been stolen or experienced damaged via collision or accident.
Roadside Assistance Hotline – This incentive offered by Capital One Quicksilver basically offers cardholders with assistance services like boosting a battery, towing, changing a flat in case of emergencies.
Travel Accident Insurance – This incentive by Capital One covers you and your family members in the case of physical accidents while travelling.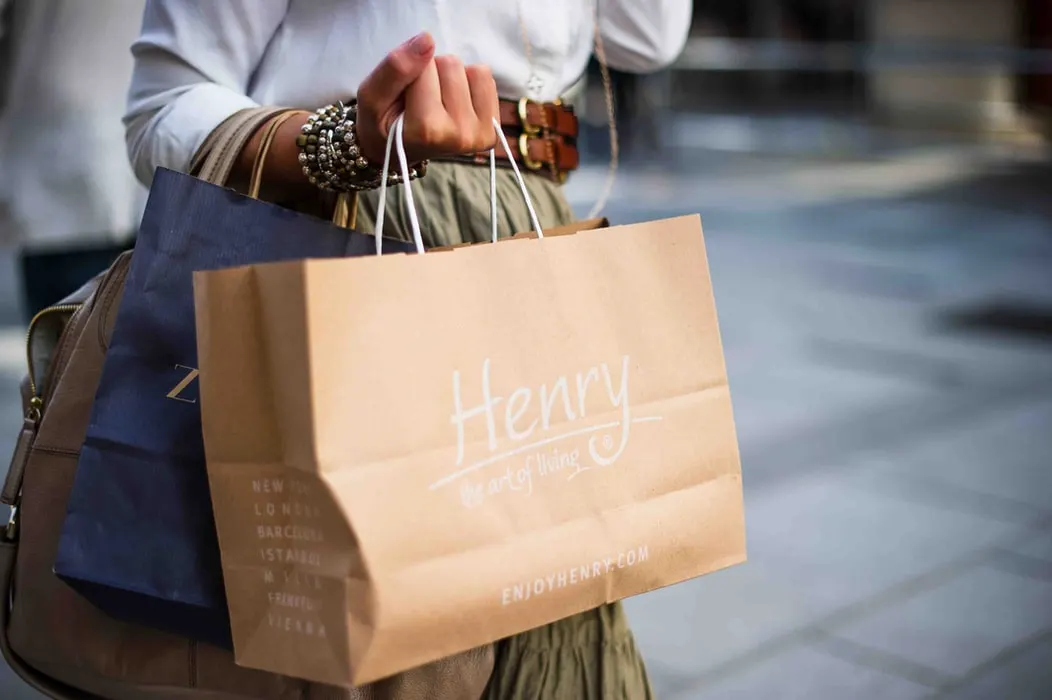 Shopping
Fraud Protection – Capital One Quicksilver offers fraud protection, which is similar to Chase Freedom's zero liability protection. This means, you won't be held responsible for unauthorized use of your card or account information.
Purchase Protection – This incentive offers coverage against stolen and lost items within 90 days of purchasing a particular item.
Extended Warranty Protection – In addition to the manufacturer's original warranty, this incentive extends a warranty at no charge.
The Downside
3% balance transfer fee – Although the card offers an amazing 0% Intro APR for balance transfers and purchases, it still charges 3% fee later on. Subsequently, this card may not be a good option for those planning to transfer balances regularly.
Which Card Should You Choose?
It's hard to say, as the decision ultimately depends on your personal preferences and needs.
The Chase Freedom Card's 5% cash back bonus rewards points category definitely puts it ahead from the Quicksilver credit card (Quicksilver Cash).
But, if you are looking for a higher return in terms of regular spending at grocery stores, gas pumps, or restaurants and many other categories, the Quicksilver definitely takes the cake.
Apart from that, most of the benefits offered by both cards are relatively same. So, the final decision depends on your spending and which card best suits your needs.
Further Reading on Credit Cards