Latest posts by Peter Nimda
(see all)
The Visa Black Card and American Express (AMEX) Platinum are both magnificent luxury credit cards that are principally designed for the "wealthiest" in mind.
Each of the cards feature a variety of high-class benefits and perks like exclusive access to fascinating events, personal concierge, travel benefits, and shopping discounts/deals. However, it is imperative to bear in mind that you will be paying a hefty price for each of these cards – thought the Visa Card may cost you 4 times as much as the AMEX Platinum.
In general, the Amex Platinum is a charge card that needs to be paid in full at every billing date, while the Visa Card is a rather typical credit card that enables holders to carry a month to month balance.
The Visa Black Card also gives holders the benefits to earn points for every purchase they make, while the Platinum does not. Nevertheless, earning rewards aren't the only purpose of these great credit cards, as the extra services are what really set them apart from the competition.
So, which card is the better option? Well, take a look at this card comparison review below to find out:
Quick Card Overview
Key Features
Visa Black®
Amex Platinum®
Card Annual Fees
$495 per year, plus $195 for each authorized user.
$450 per year, plus flat $175 fee for first three authorized users
Foreign Transaction Fee
0%
0%
Card Rewards Program
Cash back
Cash back
Signup Bonus with Card
25,000 points after spending $1,500 in the first 90 days
40,000 points after spending $3,000 in the first 3 months.
Who Would Want Each Card?
Bad For:
· Someone who doesn't want to pay annual fees
· Someone who visits countries that don't accept AMEX
Good For:
· Individuals who don't want to pay foreign transaction fees

· Individuals who want offers on business/first class tickets

· Individuals who shop online regularly, especially around holidays

· Individuals who need an amazing sign up bonus

· Individuals who want travel luxury perks

· Individuals who fly to different countries frequently
The Rewards of a Visa Black® Card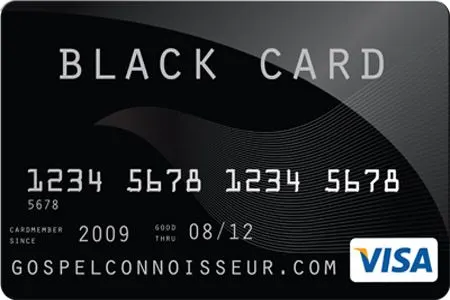 With a Visa Black® card, you will get:
Luxury gifts
24-Hour concierge services
Unlimited VIP airport lounge visits
1% cash bash as a statement of credit
100% more value and rewards on airfare (it takes approximately 25,000 points to purchase a ticket costing $500)
If you spend 1,500 within 90 days of opening your account, you can receive a total of 25,000 bonus points (for shopping, travel, etc)
Each point is equal to 1 cent, which you can redeem on any airline. Through Visa's latest and exclusive program, the value of your points could be doubled to 2 cents.
For every dollar you spend using the Visa Black Card, you can earn 1 point.
Travel insurance for warranty manager service, rental car damages, trip cancellation/interruption, and luggage.
Holders can also receive up to $500 per claim for purchase security and the $495 yearly fee enrolls members into the VIP lounge program, which provides easy access to many luxury airport lounges.
Concierge services can offer a variety of benefits that include travel information and assistance, gift arrangement, business services, entertainment planning etc.
The Rewards of an Amex Platinum® Card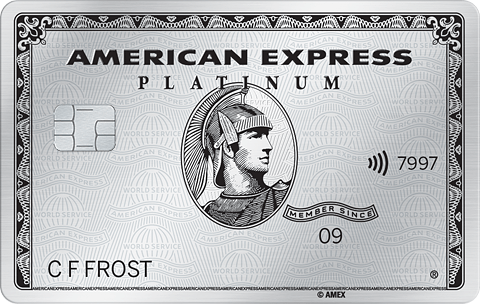 With an Amex Platinum® card, you will get:
No interest charges if you pay all your balances in full every month.
$200 Airline Fee Credit that enables holders to enjoy perks while flying like checking your bags or an in-flight meal.
$200 a year in baggage fees or even more, depending on the airline you choose for flying to different destinations.
24-hour concierge to take care of all your travel needs while offering an exquisite dining experience with the all new AmexPlatinum Dining Program.
If you make $3,000 purchases in your first 3 months of opening your account, you can earn 40,000 points.
Points can be used for purchasing airline tickets or for other purposes like shopping, dining, merchandise, etc.
No foreign transaction fees deducted on your platinum card.
Cardholders have access to more than 600 airport lounges worldwide if they apply for the Priority Pass program
1 point for every dollar spent using the card, 3X points on airlines and hotels, 2X points on dining and entertainment.
The Benefits of a Visa Black Card
Account
24/7 Hour Concierge Services – This incentive from Visa Black Card offers holders a concierge service that can assist travelers in many ways, including giving you suggestions on specialty services, gift arrangements, entertainment planning, business services, and travel information and assistance.
Carbon card – Unlike many other cards that are made out of plastic, the Visa Black Card is made up of special carbon material. This carbon card is more durable, feels light and different to the touch, and is patent pending.
0% introductory APR on balance transfers – One of the main benefits of using a Visa Black Card is that as a card member you get a 0% introductory APR on balance transfers for the first 15 months. This proves incredibly useful for those who need to transfer balances to/from other accounts. After 15 months, however, you will be required to pay a regular 14.99% variable APR.
Travel
Rewards program – Card holders get amazing 1% cash back on all purchases they make via points. These points can be used on any airline without any restrictions or blackouts and can also allow you to purchase tickets. In other cases, your points can be redeemed for exclusive events, car rentals, hotel stays, airfares, and unlimited cash rebates.
Trip Delay Reimbursement – In circumstances where your flight is delayed by more than 12 hours, the Visa Black Card will reimburse you up to $300 per ticket for expenses like hotels and meals. Knowing you can receive appropriate compensation for these losses proves essential for minimizing the impact of long delays.
Baggage Loss or Damage Reimbursement – If by any chance you or your family members' carry-on or checked bags are damaged or lost, you can receive a reimbursement of up to $3,000.
Unlimited Access to VIP Airport Lounges – The Visa Black Card features a free membership for the Priority PassTM, the largest airport VIP lounge program. Subsequently, cardholders can receive unlimited access to 350 airport lounges in more than 100 countries and 200 cities around the globe.
Worldwide travel accident insurance – Senior accident attorney has said that cardholders of the Visa Black Card can receive $250,000 worldwide travel accident insurance with the help of Texas injury lawyers along with other beneficial services like medical, legal, roadside dispatch, auto rental collision damage waiver, trip delay insurance, trip cancellation insurance, baggage delay insurance, and lost luggage reimbursement.
Shopping
Zero Liability Protection – This incentive provides holders with protection against fraudulent or unauthorized purchases on their Visa Black Card account.
Purchase security – The purchase security incentive will reimburse, repair, or replace up to $500 per claim for eligible items within 3 months of the purchase date.
extended warranty – Extended warranty gives cardholders an additional one more year of FREE warranty to the original offered by the manufacturer (on eligible items and only if you purchase via your Black Card)
Price Protection – If you purchase something, but find it being advertised for a lesser price elsewhere, you can receive a refund of up to $500 (within 90 days of purchase).
The Downside
Annual fee of $495 – Considering that most credit cards don't usually have an annual fee, the Visa Black Card is one of the most expensive credit cards available in the US that doesn't have a compelling or unique reward proposition program. In general, cards that have lower annual fees can let you earn double or triple points on shopping, dining, traveling, etc.
One Cent per Point – Cardholders receive a measly one point for every dollar spent. In all honesty, there are much better and more beneficial deals out there, if you are looking for credit cars that provide you some great ability to earn rewards or points.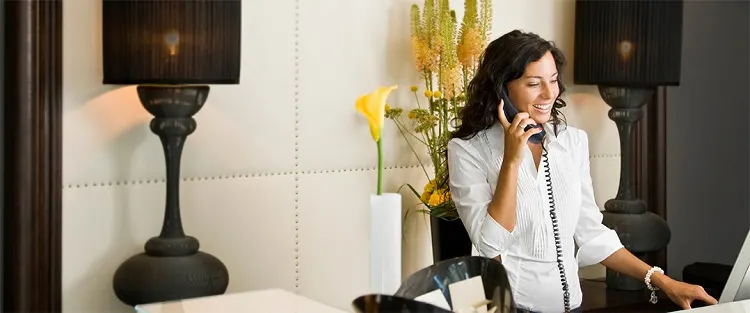 The Benefits of an Amex Platinum® Card
Account
24/7 Concierge Service – The Amex Platinum's concierge service is incredible compared to other cards and has personal assistant ready by the bell to fulfill any of your request, no matter how outrageous, weird, or odd it may be.
Luxury Gifts and Magazines – Platinum Cardholders receive a luxury magazine with all the latest offers of the card, along with periodic gifts from the most renowned and top brands of the world.
Killer Signup Bonus – The Amex Platinum card goes the extra mile in satisfying new customers by providing them a chance to earn 40,000 points after spending $3,000 on purchases within 3 months of opening their account.
Travel
Airport Lounge Access – This incentive enables cardholders to gain unlimited access to VIP lounges in over 600 locations.
VIP Treatment at Hotels – Cardholders can receive complimentary VIP treatment at resorts and hotels around the world. This can include exclusive experiences like spa treatments or candlelit dinners, free services like Wi-Fi, chauffer service, etc and free stays, check-ins, priority booking, and room upgrades.
Premier and Luxury Car Rentals – The Amex Platinum card offers 1 point for every dollar spent using the card, which can then be used for access to upgrades for car rentals around the world. This can include preferred pricing high-end automobiles like Lamborghinis, Ferraris, Mercedes, and Lexus.
Baggage Loss Reimbursement – If by any chance you or your family members' carry-on or checked bags are damaged or lost, you can receive a reimbursement of up to $2,000 for checked luggage and $3,000 for all luggage.
The Hotel Collection – Stay a minimum of two consecutive nights at any eligible hotel and you can receive a room upgrade, along with $75 hotel credit for resort, spa, or dining activities.
Shopping
Chip-and-Signature EMV Technology – This technology enables holders to take advantage of more accessibility in foreign countries and better card security, hence enhancing the overall shopping experience.
Extended Warranty – By using your American Express Platinum Card for eligible purchases, cardholders can receive an additional one year on the original warranty offered by the manufacturer. This can even apply to warranties that are of 5 years or less.
Return Protection – If you try returning an eligible item within 30 days of the purchase date and the merchant refuses to take it back, you can receive a refund of the full price, up to a maximum of $1,000 calendar year ($300 per item).
Purchase Protection – Cardholders can now shop with added confidence via the latest purchase protection offered by Amex Platinum. The purchase protection incentive will reimburse, repair, or replace for eligible items within 90 days of the purchase date.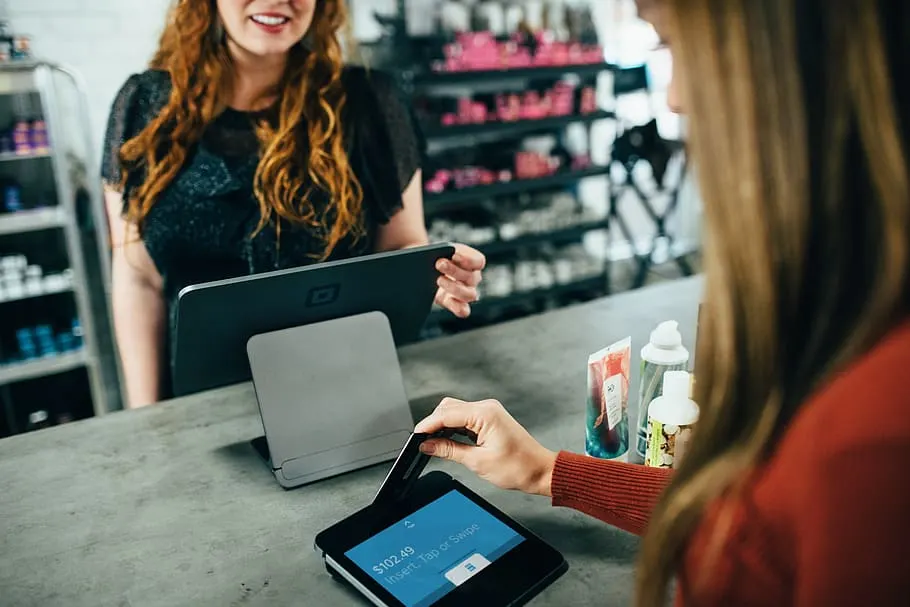 The Downside
The annual fee – Although the $450 annual fee is not waived the first year, the expenses of the card may get a little expensive. Subsequently, if you're not someone who absolutely NEEDS to make use of the VIP lounge access or travel a lot, then paying $450 might not exactly be worth the money. On a positive note, however, you do get a reimbursement of $200 each calendar year in airline credit.
Which Card Should You Choose?
As you can see, the benefits and rewards both cards offer are rather similar and each card has its own pros and cons. However, if you were to choose between the Visa Black Card and the Platinum Card from AMEX, most would go for the Amex. This is mainly because the AMEX card gives you the most value for your money. Where the Visa Black Card only gives you 1% cash back on every purchase you make, the American Express Platinum gives 2 points for EACH dollar spent.
Subsequently, in terms of rewards and benefits you may get the same with each card. However, points-wise, you may be able to earn more with the Platinum Card from American Express. Not to mention, you can also enjoy huge savings on companion tickets, every time you purchase tickets through the travel website of American Express.