Latest posts by Peter Nimda
(see all)
Credit cards are widely criticized for pushing millions of Americans into unmanageable debt, but there are some which can be highly profitable when used sensibly. We are comparing Cash back credit vs Miles credit cards two popular types of cards that can earn or save you money, instead of eating at your paycheck.
However, if you choose the wrong card for your circumstances, fail to clear your balance or fail to use it enough, it could cost more than it makes you startup success.
Below, we explore how these credit cards boost your bank balance and how to choose the most suitable card for you. We've even included examples of the most eye-catching cash back and Miles credit cards currently available getting on the good side of the landlord.
What is a cash back credit card?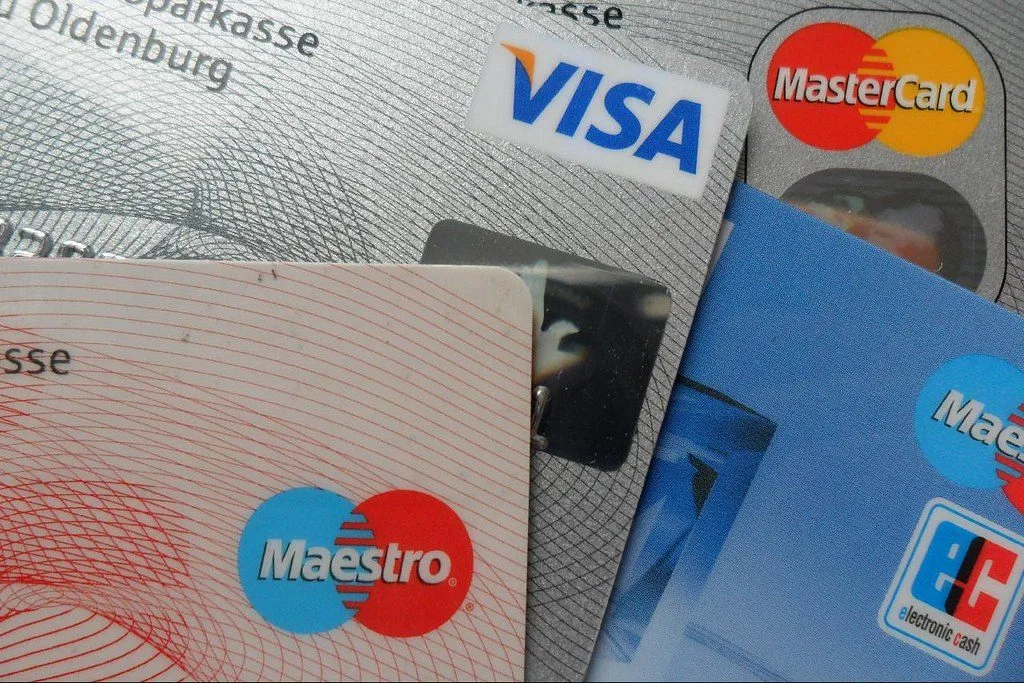 A cash back credit card rewards frequent usage by crediting a percentage of your spending back onto your balance.
This credit occurs automatically – either monthly, quarterly or annually. Some cards pay a flat percentage back on all purchases. Others only reward you for specific types of spending (for example, only with certain retailers). Either way, it's possible that the maximum amount of cashback you can earn will be capped, or that the rate of cashback you earn drops after you've built up a specific amount. Nevertheless, it's a useful tool to earn money on purchases you would have made anyway.
Cash back credit cards don't tend to be a useful tool for borrowing though. They rarely come with 0% interest deals, and the rates attached to them tend to be among the highest on the market. As such, it's recommended to pay off your balance in full each month if possible.
It's also common that these cards come with an annual fee, so it's important to calculate whether this fee is likely to be more or less than the amount of cash back you earn over the year.
Pros:
Earn cash on your spending.
Often, there is no limit on the type of purchases eligible for cashback.
Cons:
Annual fee.
High-interest rates.
You'll usually need a good credit score to qualify.
Cash Back vs Miles Credit Cards: Most notable cash back credit card deals on the market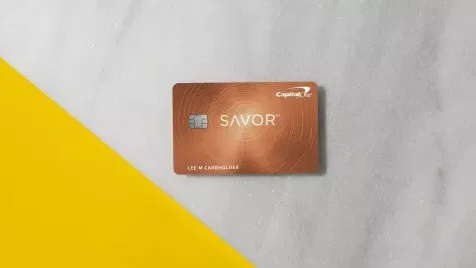 Earn 4% cashback on dining and entertainment;
Earn 2% cashback at grocery stores and 1% cashback elsewhere;
No cap on earnings;
Earn a $400 bonus when you spend $3,000 in the first three months;
Annual fee $95, waived in the first year;
Variable APR: 16.74% – 25.74%.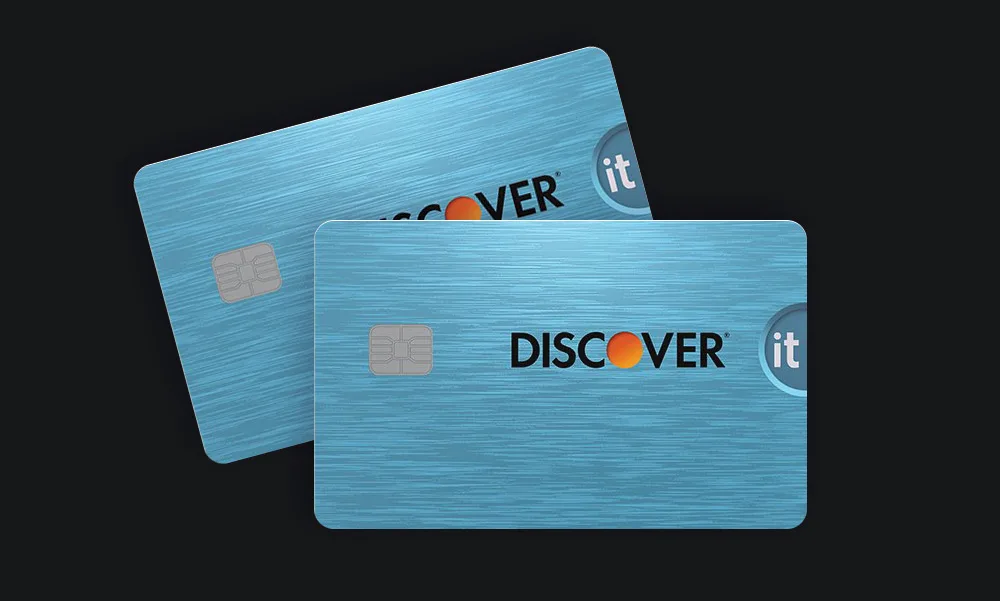 Earn 5% cashback with affiliates, capped at $300 per quarter;
Earn 1% cashback on all other spending;
Your first year's earnings will be doubled;
No annual fee;
Pay 0% interest on purchases and balance transfers for 14 months;
Variable APR: 14.24% – 25.24%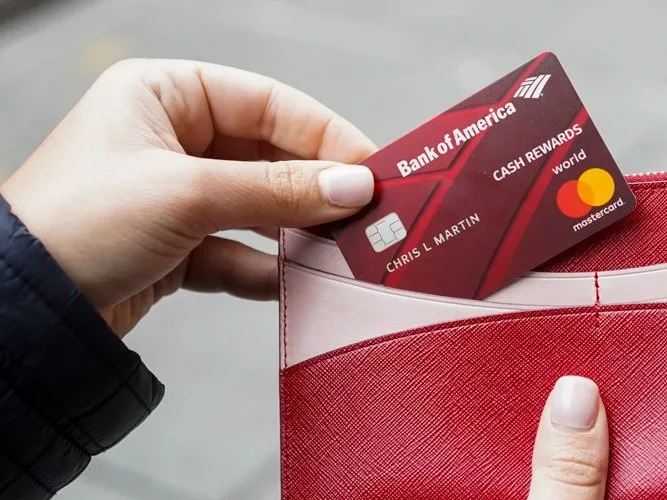 Earn 3% cashback in a spending category of your choice and 2% cashback at grocery stores, capped at $2,500 worth of spending per year;
Earn 1% cashback on all other spendings;
Earn a $150 bonus, when spending at least $500 in the first 90 days;
No annual fee;
Variable APR: 16.24% – 26.24%.
*Information correct on 11 March 2019
Cash Back vs Miles Credit Cards: What is a Miles credit card?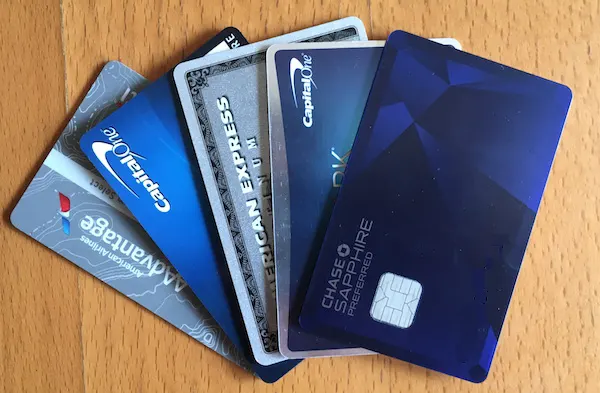 A Miles credit card is very similar to a cash back credit card, except your spending is rewarded with airmiles instead of cash. Airmiles, also known as "frequent flyer miles" or "travel points" are essentially loyalty points that can be swapped for vouchers with a specific airline.
Instead of a cashback percentage, card providers will advertise the amount of airmiles you'll earn per dollar spent. These will be added to the airmiles you earn every time you fly with the airline (one airmile per mile flown) and can ultimately be exchanged for free flights, discounts or bonuses.
The value of the rewards you can earn per dollar spent on a Miles credit card is often higher than a cash back credit card. Cardholders may also be treated to other perks, such as premium airport lounge access and hotel discounts. However, the rewards can only be spent with airlines – and only when you've built up a large amount of points. There is usually a significant annual fee attached too.
As such, Miles credit cards are only usually recommended for big spenders who fly a lot.
Pros
Earn significant discounts on flights and other airline purchases;
Better value of rewards than cash back credit cards;
Perks such as airport lounge access.
Cons
Rewards can only be spent with airlines;
Significant annual fee;
High-interest rate;
You'll need a good credit score to qualify.
Most major airlines have their own separate airmiles scheme – and their own Miles credit card for you to build points on.
Among the most popular cards are:
1. American Airlines AAdvantage MilesUp Card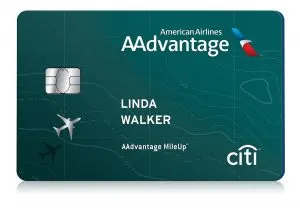 Earn 2 AAdvantage miles for each $1 spent at grocery stores and on American Airlines purchases;
Earn 1 AAdvantage mile for each $1 spent everywhere else.
Earn an extra 10,000 AAdvantage miles and $50 cashback when you spend $500 in the first three months;
No annual fee;
Variable APR: 18.24% – 26.24%.
2. Gold Delta SkyMiles Credit Card from American Express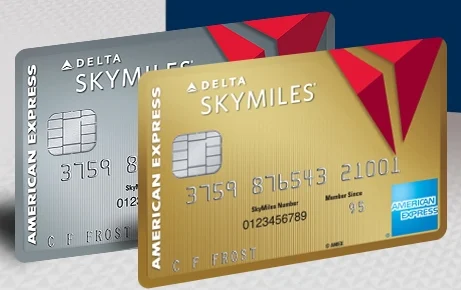 Earn 2 miles for each $1 spent with Delta Airlines;
Earn 1 mile for each $1 spent elsewhere;
Earn 60,000 bonus Miles after spending $2,000 in your first three months of card ownership;
Earn $50 cashback on your first purchase with Delta Airlines made in your first three months of card ownership;
Annual fee $95, waived in the first year.
Variable APR: 17.99% – 26.99%.
3. British Airways Visa Signature Card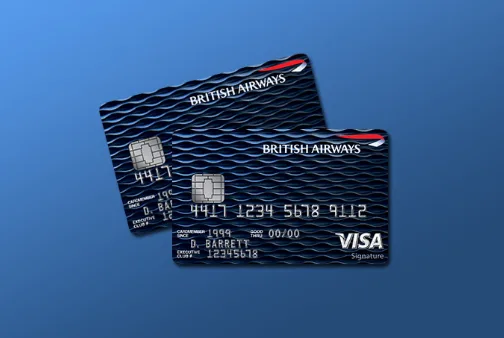 Earn 4 Avios for every $1 spent in the first 12 months, capped at 120,000 Avios.
Earn 3 Avios for every $1 spent with British Airways, and 1 Avios for every dollar spent elsewhere after the first 12 months.
Annual fee $95.
Variable APR: 18.24% – 25.24%.
How to find the best credit card for your needs
Your choice between a cash back credit card and Miles credit card should firstly be based on how often you fly.
If you're already building (or could build) lots of airmiles with a specific airline, it may make sense for you to top them up by spending on a Miles credit card. If not, you're better off applying for a cash back credit card.
Once you've made this choice, you can search through price comparison websites and choose the best card by considering:
The amount of cash back (or airmiles) you're likely to generate per year, after the annual fee has been subtracted.
If you're not a big spender, it's quite possible that the answer will be: "not much" for every single card on the market. If this is the case, you should consider one of the alternative credit cards listed below.
Once you've located the card that's likely to generate the biggest reward, go ahead and apply through the provider's website.
How to make the most of your credit card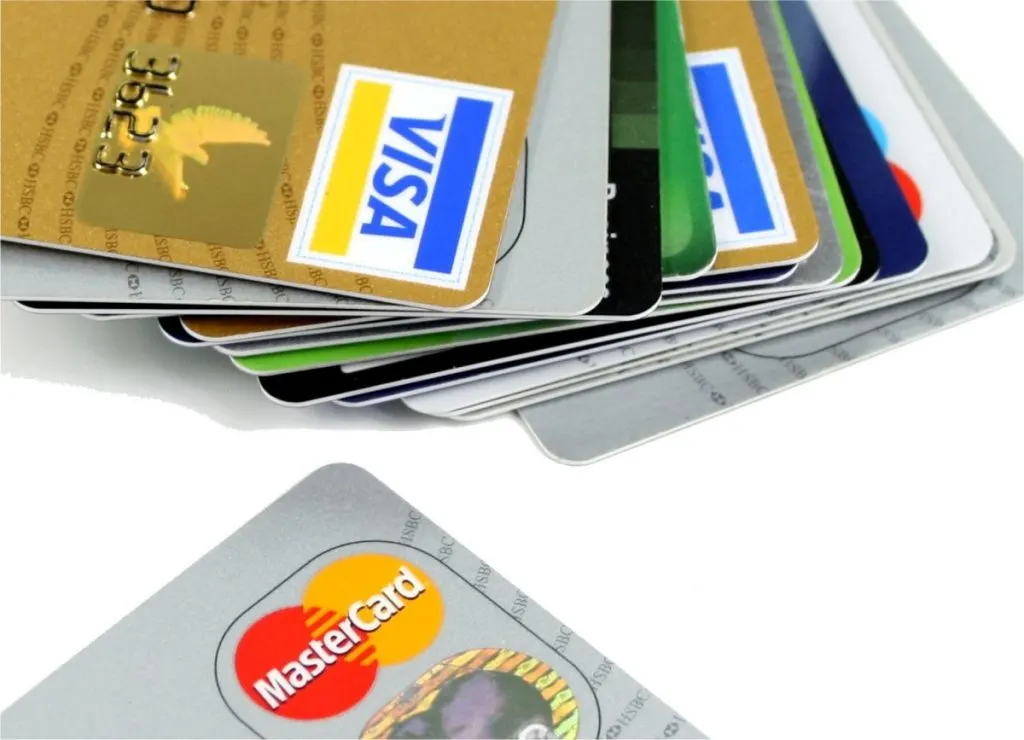 A lot of these credit cards will offer a bonus teaser rate during the first few months of ownership. As such, if you're planning a large purchase in the medium-term future, it might be worth waiting until just before this purchase to apply for your card.
The key to maximizing your Miles credit card is making an intelligent choice of airline scheme. It's no use building up Avios if you never fly with British Airways, for example. Usually, you're best off choosing the airline that has a "hub" near your home town, or one that flies to destinations you visit regularly.
Most Miles credit cards will have affiliates and bonus schemes associated with them. You could earn extra points by spending money with these affiliates, so it's worth being aware of who they are.
Mistakes to avoid
The biggest mistake to avoid with these credit cards is failing to pay off your balance in full. The interest charged on these types of credit card is so high that it'll quickly cancel out any bonuses earned by spending on the card. Hence, one measure you can take is integrate your debts with an individual voluntary agreement from iva.tv. This will ensure that your debts are paid on time.
If you fail to make the minimum repayment on these credit cards, you'll be hit with a sizeable penalty. This penalty may make it harder for you to make repayments in the future and put you in danger of falling into a debt spiral. What's more, late repayments can demolish your credit score, making it tougher to be approved for financial products in the future.
If your application for a credit card is declined, this is often because your credit score isn't high enough. It's common that you'll need a good credit score to be approved for these types of credit cards. Rather than apply for a similar card straight away, it's often better to build your credit score and apply in a couple of months, or to apply for a card with a less competitive rate.
Cash Back vs Miles Credit Cards: Frequently asked questions
Do I pay tax on cashback?
No, the IRS doesn't consider cashback paid from credit cards as income, so it's completely tax-free.
Does cashback count towards my minimum payment?
Cashback does not count towards your minimum monthly credit card repayment so don't rely on this to help you pay your bill.
Do I keep cashback on returned products?
No, your balance will be updated accordingly.
How can airmiles be spent?
Airmiles are typically loaded onto your online account immediately after you purchase a flight. When you make another purchase with that airline, you'll be given the option to spend airmiles instead of cash once you've built up enough.
Can airmiles be exchanged for cash or other airmiles?
Yes! You can actually sell your airmiles for cash. Search for "mileage brokers" online and shop around for the best deal. You can buy airmiles from these brokers too, which could be handy if you need only a few extra miles to be eligible for a free flight.
Alternatives to cash back and miles credit cards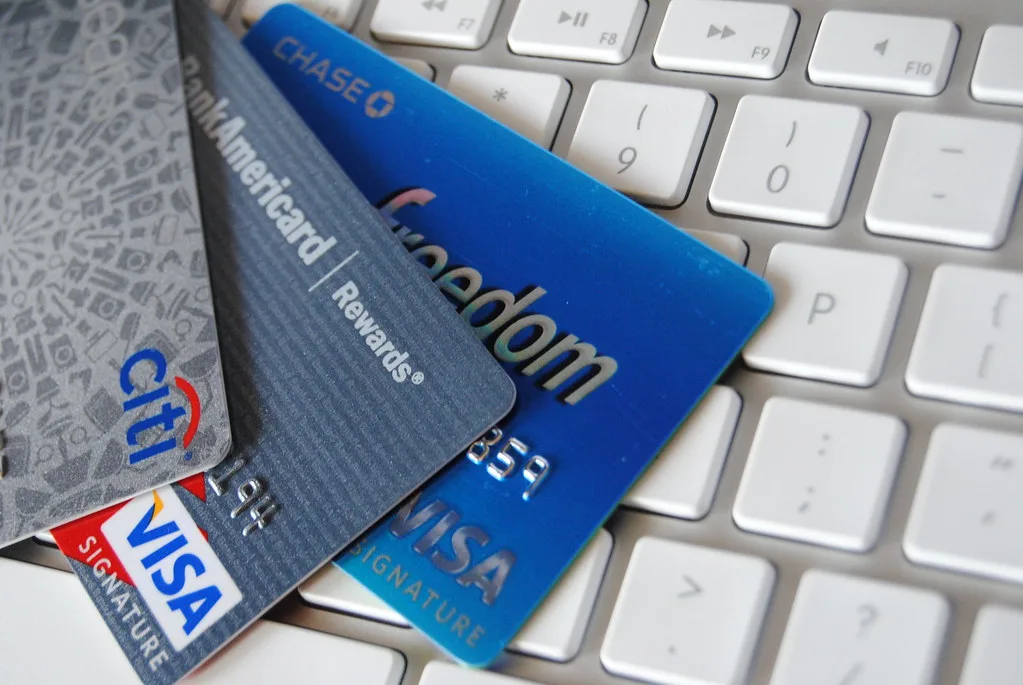 Rewards credit cards
These credit cards also reward you for spending, but instead of paying out cash or airmiles, you'll usually get vouchers that are valid with certain retailers.
The retailers themselves are usually the providers of these cards. For example, there's the CostCo Anywhere Visa Card, Walmart Credit Card and the Macy's American Express Card. .
You'll be able to earn points by spending with these specific retailers, although many cards will also pay out points when you spend elsewhere (albeit fewer points per dollar spent). With some cards, the vouchers earned will be sent to you in the post. With others, your discount will be loaded directly onto your card. There's likely to be an annual fee attached to these cards.
Rewards credit cards are usually only more profitable than cash back credit cards if you frequently shop with one particular retailer. Even in this case, you'll often benefit more by using a rewards card just for your spending with one retailer, while utilising a cash back credit card for all other spending.
0% purchase cards
If you're planning to make a big purchase and would like to spread the repayment over several months, a 0% purchase card is likely to be your most useful choice of credit card.
You won't earn any rewards on your purchase, but you also won't have to pay interest on it straight away. Some cards have 0% deals lasting up to 18 months or more.
This means it's likely to be the most profitable way to fund a purchase that you can't afford to pay for in one month. After all, when you pay interest on credit card purchases, this tends to cancel out any bonuses you earn.
The key to using 0% purchase cards is to pay off your balance before the introductory period comes to an end, as your interest rate will skyrocket when this happens. There are some 0% purchases cards that also offer cashback, although not many.
The bottom line
Cash back credit cards and miles credit cards aren't great for borrowing money, because the interest rates on them are among the highest on the market.
If you looking to borrow money for longer than a month, a low rate credit card or one with a lengthy 0% offer will suit you better. However, if you have a good credit score and looking to maximize the rewards you get from your everyday spending, these cards are a fantastic tool.
If you fly often, search out the best Miles credit card today. If not, there a plenty of cash back credit cards that could help boost your spending power.
Recommended Reads: