Latest posts by Peter Nimda
(see all)
You worked hard, paid all of your bills in a timely manner, and built excellent credit. You'll agree that it is sometimes hard to know if it is worth it to change to a high-end credit card. Some cards offer an excellent array of benefits, particularly to people who travel frequently digital transformation.
The Amex (American Express) Platinum and Citi Prestige are two credit cards that offer many benefits. However, there are real costs associated with the perks business and innovations. Here is information so you know if the benefits are worth it to you.
Amex Platinum vs Citi Prestige Card: Basic Costs- Fees for Cards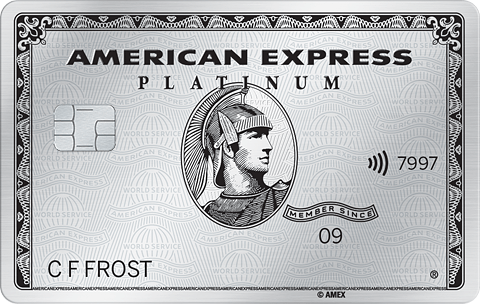 Amex Platinum has straightforward fees, but they are not cheap. $550 is the annual fee and the late payment and returned payments fees are up to $38 respectively. You also get up to three additional cards for an extra $175, meaning you can help your high school (added card members must be 15+) or college-aged child build credit.
With Citi Prestige, the annual fee of $450 is noticeably less than the Amex Platinum. It is only $50 to add an authorized user for a year. Neither Amex Platinum nor Citi Prestige charges foreign transaction fees.
Interest- Looking at Total Costs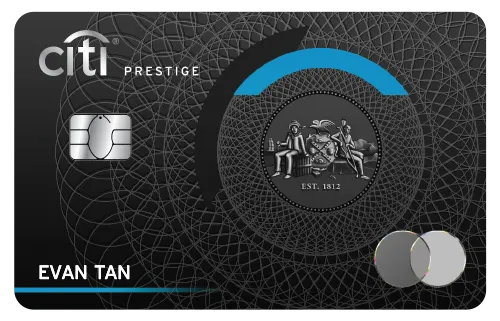 Amex Platinum lists that it does not charge interest. American Express expects you to pay this type of card off every month. If you cannot do that, their website advises you contact them about paying off the balance.
Citi Prestige is a more traditional credit card. There is a standard APR on purchases (16.74%-24.74%) and cash advances (26.24%). The penalty for late or returned payment is assessed as percentage (29.99%) as opposed to a flat fee.
Air Travel Perks
These cards assume frequent air travel by the cardholders. Amex Platinum offers an airline fee credit of $200 that helps you pay for baggage fees. You can also claim a credit for application fees associated with the Global Entry or TSAü™ programs.
Citi Prestige offers a similar benefit, a $250 air travel credit per year. You can use it on baggage fees, lounge access, or even the airfares. Citi also offers a Global Entry or TSAü™ credit; however, their credit is every five years.
Car Travel Benefits
Amex Platinum members get $15 toward Uber rides in the U.S. per month. You qualify for certain discounts and upgrades with Hertz, Avis, and National when you use an Amex Platinum. A feature called Premium Roadside Assistance is available to cardholders.
Citi Prestige cardholders have access to car benefits through the World Elite MasterCard program. They can get elite status at partner car rental companies too. MasterCard's travel services also give you discounts on chauffeured car services.
Hotel Benefits
Amex has deals with Starwood and the Hilton Honors program that give you benefits that can include upgrades and additional rewards points. Amex also offers extra membership points and a $75 credit when you book through its Hotel Collection. There are also deals on resorts available to Platinum card members.
The Citi Prestige card also enables you to book stays at select luxury hotels and resorts. They currently advertise a "get the fourth night free" when you book four nights in a row at select hotels. This offer is available through certain features such as the Citi Prestige Concierge.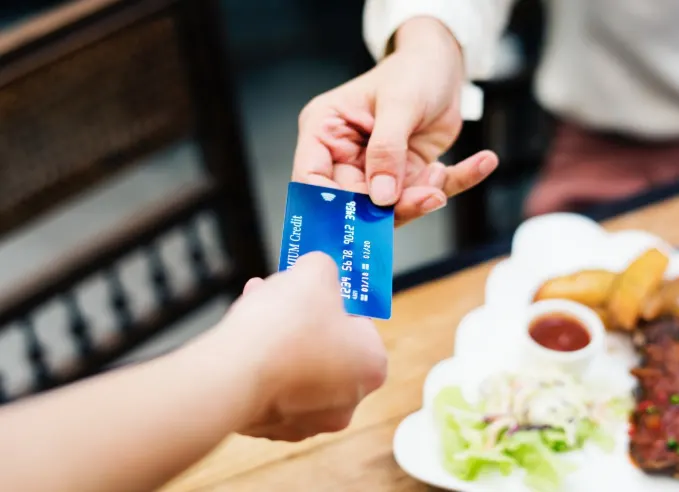 Concierges
Concierges help you with all of your travel details. They advise you on dining, travel, and entertainment options. Both Amex Platinum and Citi Prestige have concierge services.
The Platinum Concierge service through American Express helps you get reservations at select high-end restaurants. Concierges also make arrangements for special occasions. American Express advertises that its concierges even provide gift advice.
The Citi Prestige Concierge service comes with the Citi card. Their concierges also help you with everything from travel arrangements to restaurant recommendations. They act as a short-term personal assistant.
Having Your Back When You Travel
You get to relax in style. American Express touts access to 1,000 airport lounges around the world at no cost to you with Amex Platinum. If something goes wrong on your trip, baggage insurance, travel accident insurance, and an assistance hotline are associated with this card.
Citi also offers access to airport lounges to take the edge off of travel. The World Elite Program advertises insurance if your baggage is lost, stolen, or even delayed. They even highlight trip cancellation insurance that helps reimburse you for certain costs if you cannot go through with your travel.
Real Luxury Travel
If you're planning a luxurious ocean or river cruise, the World Elite program offers shipboard credits of $75-$150 on select cruise lines. For a real once-in-a-lifetime experience, you can also save up to $1,000 on a charter (private) jet flight through Skyjet and Vitesse. The World Elite program differs from American Express by offering high end rentals
The Amex Platinum counters with a Cruise Privileges Program for the luxury traveler. This benefit gives you shipboard credits of $100-$300 based on the type of room you select with participating cruise lines.
You must read and make sure you comply with specific restrictions (i.e. cruises must be for specific lengths of time, booked through American Express affiliated or approved travel services).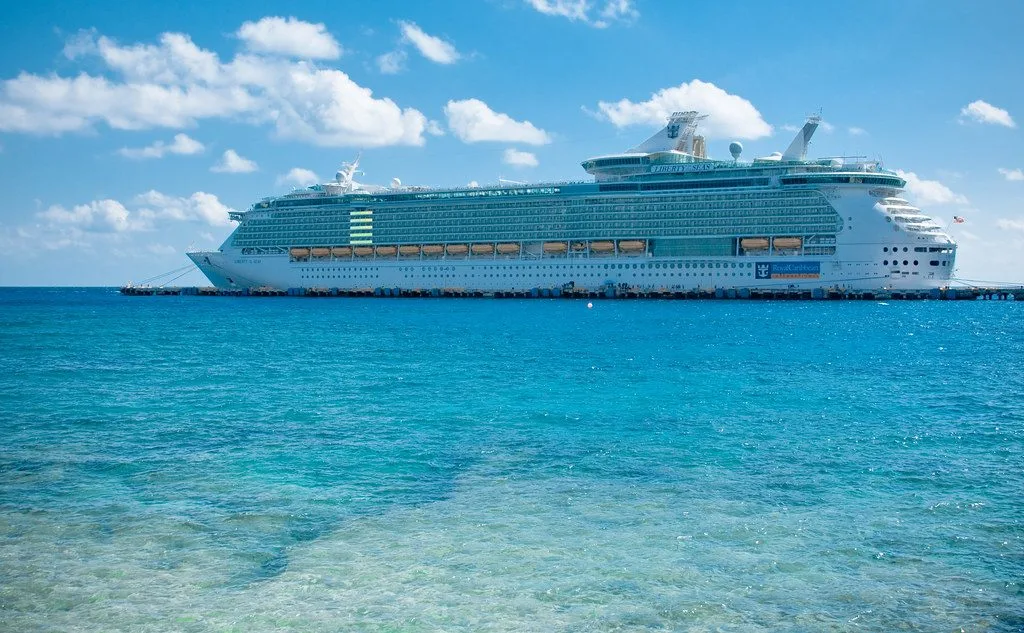 Shopping Benefits
Like many credit cards, the Platinum Card offers protections when you make purchases. There are benefits such as extended warranty, purchase protection, and return protection. Be careful because these policies have certain exclusions.
When you get a Citi Prestige MasterCard, you gain access to MasterCard's services to protect against identity theft. This service comes free with the card. You also get price protection and extended warranty when you qualify for MasterCard World Elite services.
Entertainment Extras
Both Amex Platinum and Citi Prestige have programs that allow you to purchase tickets for certain concerts, sporting events, and other entertainment programs before the general public.
Citi advises that you sign up for email alerts to get the most out of its program. The Citi® Private Pass® works with Citi MasterCard, Visa, and American Express credit cards.
Something You Never Considered
ShopRunner allows you to buy products online from stores such as Brooks Brothers and Neiman Marcus. With the American Express Platinum and a Citi Prestige MasterCard, you can register for this free membership. You then enjoy benefits such as free two-day shipping and free return shipping. Visa cardholders are ineligible for this benefit.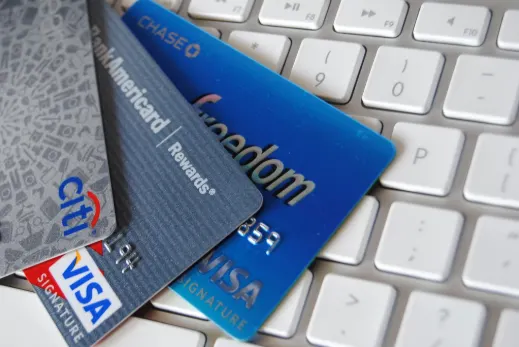 Rewards Points- Basics
Amex Platinum has a welcome offer (as of 10/26/17) where new cardholders earn 60,000 points. However, you must make over $5,000 worth of purchases within your first three months of having the card.
If you purchase airline tickets or hotel stays, you can earn 5X points, but you must check carefully to make sure you meet eligibility requirements. You can also earn 1 membership rewards point for eligible retail purchases.
Citi Prestige advertises a more comprehensive points system. You earn one point for every $1 you spend on everyday purchases such as food and gas. Restaurant and entertainment (which includes, but is not limited to, movie tickets, concerts, and tourist attractions) purchases yield 2 points for each dollar spent. You get three points for every $1 spent on airline tickets and hotels.
Amex Platinum vs Citi Prestige Card: Using & Transferring Points
American Express states that you can use points toward travel costs. They even mention that members do not have to be concerned about blackout dates or seat restrictions with these points. Amex does specify that you book through American Express Travel.
Citi Prestige allows you to transfer points to specific loyalty programs. You can transfer points to loyalty programs associated with JetBlue, Singapore Airlines, and Virgin Atlantic free of fees. Also, the minimum transfer is only 1,000 points.
Platinum vs Gold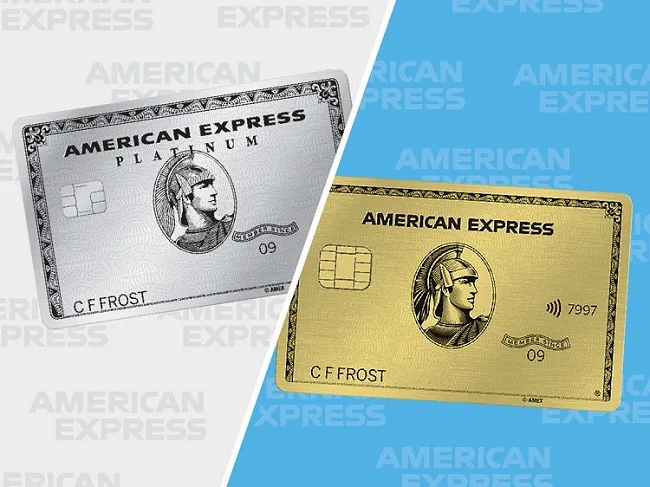 With regards to the American Express Platinum card, you're probably wondering how it compares to the Gold card. Neither card charges interest; Amex expects you to pay off your balance each month.
You can use your rewards points for purchases of items such as gift cards or merchandise. Both cards have no foreign transaction fees, premium roadside assistance services, and travel accident insurance.
The Gold card has a lower annual fee of $195 after the first year. However, you get more benefits such as Uber rides, lounge access, and car rental privileges. You also get a more generous airline fee credit ($200 for Platinum vs. $100 for Gold) and the fee credit for TSAü or Global Entry with the Platinum Card. There are more extensive hotel benefits.
Note Terms & Conditions
It's an unfortunate fact of life that if you're dealing with a credit card company, you're reading agreements with a lot of legalese. However, you want to make sure you clearly understand all of your benefits. These cards have noticeable upfront costs; you need to make sure you're getting all of the benefits that come with an Amex Platinum or Citi Prestige card.
Amex Platinum vs Citi Prestige Card: Summary
You travel for work and also for the excitement. You make most of your purchases with a credit card. Naturally, you want to know what credit card is best for you. Here is a brief summary of each card's benefits.
No interest charges
Lower annual fee
- Airline fee credit
- Global Entry or TSA Credit
- Uber rides program
- Upgrades and discounts on rental cars
- $75 credit on booking through Hotel Collection Concierge service
- Lounge access
- Travel insurance products
- Shipboard credits
- Airline free credit
- Global Entry or TSA credit
- Discounts on chauffer service
- Rental car upgrades
- 4th night free on hotel stays
- Concierge service
- Lounge access
- Travel insurance products
- Shipboard credits, high-end rentals & jet travel (MasterCard World Elite Only)
- Shopping Benefits & ShopRunner
-Points & transfer Programs
- Shopping Benefits & ShopRunner & identity theft protection through Master Card Points & transfer programs