Latest posts by Peter Nimda
(see all)
You've probably seen headlines about the Equifax security breach. These days hacks seem to occur more often, which is very concerning. That is knowing the best alternatives to Equifax and being informed is key. Hackers got a hold of personal information including, but not limited to, Social Security numbers, credit card numbers, and birth dates. Here are the statistics.
209,000 U.S. customers had their credit cards compromised
182,000 customers in the U.S. had "personal identifying" data leaked
Up to 143 million people impacted
Equifax discovered the hack on July 29th; however, the public learned about it on September 7th. In addition to being one of the main credit agencies, it sells customers credit monitoring and fraud prevention services.
Many people, probably including you, are looking for a different provider due to the slow disclosure of the hack and ongoing questions about Equifax's cybersecurity, but when we talk about cybersecurity the best option is Sapphire they have plenty of experience preventing attacks.
A Security Operations Center (soc) is an operational center handled by cybersecurity experts with the responsibilities of surveying, evaluating, and protecting an organization's data and network from cyber-attacks.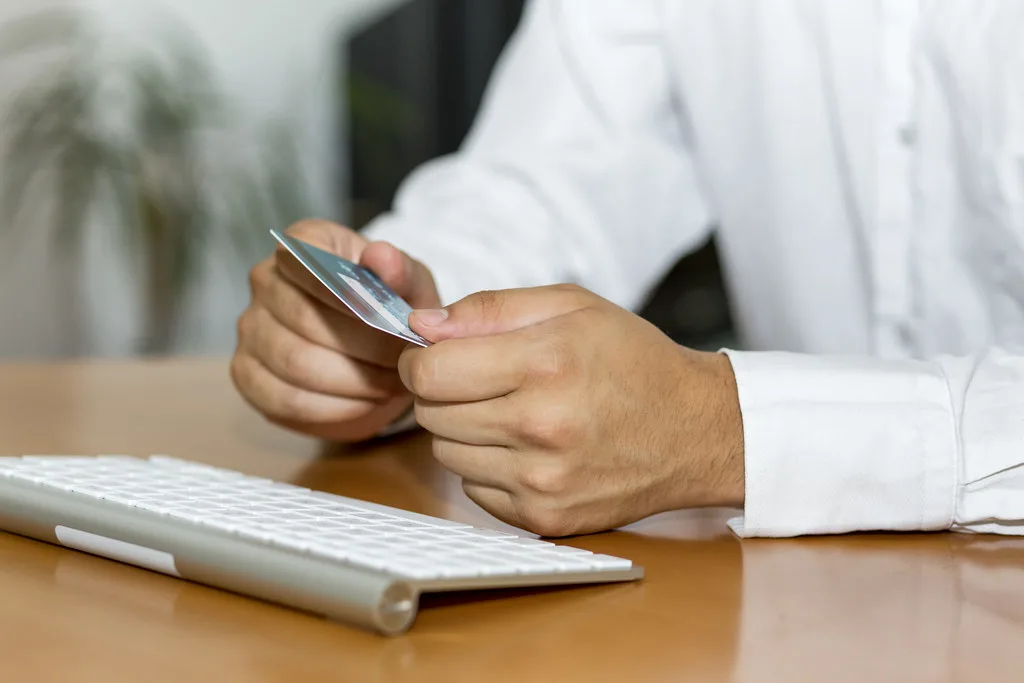 Credit Report, Credit Score, and Other Terms
There are certain terms you need to know to accurately compare services. A credit report provides a detailed history on your credit accounts. A credit score is a single number that indicates how much of a risk it is to lend to you. If you have a high credit score, say 780, you are low risk.
You can freeze your credit. This action means you restrict access to your credit report. You must contact the three main credit reporting agencies, and they charge a fee for this service.
By law, credit reporting companies must give you a free credit report annually. However, you might want more in-depth services to monitor your credit and protect against identity theft. There are numerous alternatives to Equifax.
Best Alternatives Equifax
There are a number of services that provide credit monitoring and fraud detection assistance. Some services are more comprehensive, but you pay more for wide-ranging monitoring. Here are alternatives to help you monitor your key credit information.
Experian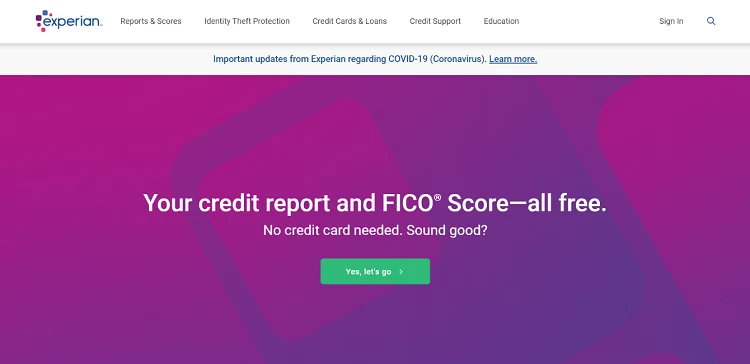 Experian is one of the big three credit bureaus and a major competitor of Equifax. They offer a credit monitoring service called Experian CreditWorks Premium. This product monitors your credit reports at all of the three major credit agencies.
The introductory rate is $4.99 for the first month; the cost increases to $24.99 per month. You get monthly updates on your FICO score and credit reports, a credit lock feature, and $1 million in identity theft insurance. You also get a fraud resolution agent to help you resolve any identity issues.
TransUnion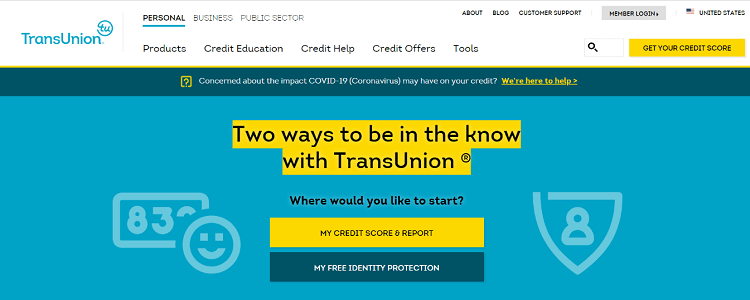 TransUnion is the last of the three major credit bureaus that aggregate consumers' financial information and analyze it to determine people's creditworthiness. TransUnion offers a credit monitoring app that alerts you to reports of new accounts opened in your name and negative information to your account.
TransUnion's monitoring program costs $19.95 per month. It comes with a feature that allows you to freeze your TransUnion and Equifax credit reports. You also get access to their Credit Score Simulator so you can see how actions such as opening a new account impact your credit score and plan accordingly.
Identity Guard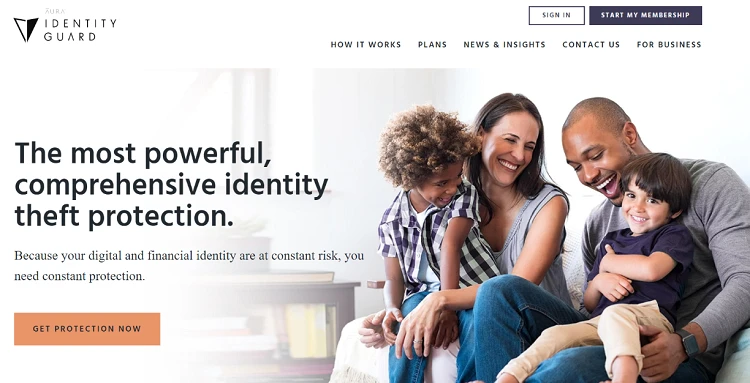 Identity Guard provides streamlined services. They send alerts to you (text, email, or phone) there are changes to your credit file. Their services also include monitoring all three credit bureaus and giving you quarterly credit report and score updates.
Identity Guard advertises that you can try its services free for one month and then pay a $19.95 per month subscription fee. They also offer Social Security number monitoring, computer protection software, keystroke encryption software, and a public record report. They offer $1 million in ID theft insurance.
LifeLock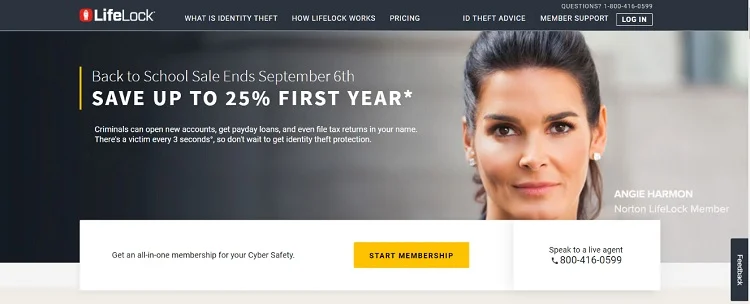 LifeLock offers three plans, Standard, Advantage, and Ultimate Plus to help you monitor your credit and protect against identity theft. These cost $9.99/month, $19.99/month, and $29.99/month respectively.
The Standard and Advantage plans offer credit monitoring from one bureau while the Ultimate Plus offers three bureau monitoring. Only the Ultimate Plus monthly credit score tracking and that is just from Equifax.
LifeLock's biggest services are around identity theft protection. All plans alert you if they find credit applications submitted in your name, your personal information on dark web sites, and requests to change your address. They also provide protection packages that help reimburse you for stolen funds and lawyers and experts.
IdentityForce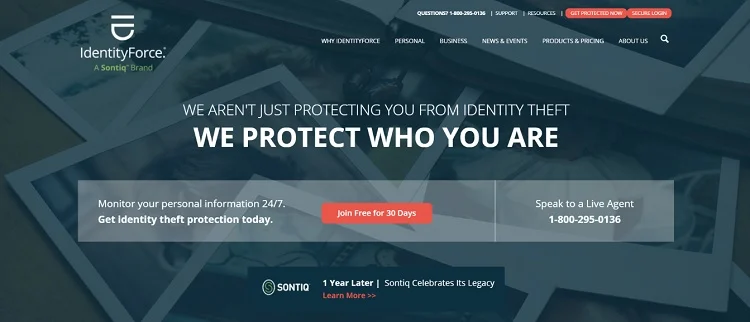 IdentityForce provides a wide range of monitoring services. Its UltraSecure+Credit product monitors your information from all three credit bureaus. You also get access to your credit scores and your credit reports from Experian, TransUnion, and Equifax once a quarter. It also has a monthly credit score tracker and credit score simulator features.
IdentityForce also provides a change of address, court records, and even Pay Day Loan monitoring services. Their alerts include bank account activity, credit card use, and even a junk mail opt-out. IdentityForce offers ID Theft Insurance of $1 million. This comprehensive service costs $19.95/month or $199.50 per year.
PrivacyGuard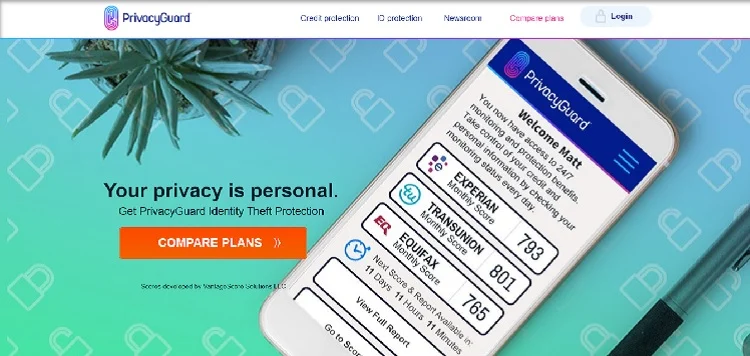 PrivacyGuard offers two products that help you protect your credit. The first one is Credit Protection which costs $19.99/month. It has daily credit monitoring, credit reports and credit scores from the three big bureaus, a credit score simulator, and monthly credit score tracking. It provides ID fraud resolution help, but no other identity theft services.
The second package, Total Protection, costs $24.99 per month and combines Credit Protection's services with identity theft monitoring and recovery services. The features include but are not limited to, public records monitoring, Social Security number tracking, and $1 million in ID theft insurance. PrivacyGuard advertises that Total Protection even helps reduce pre-approved credit card offers.
Credit Sesame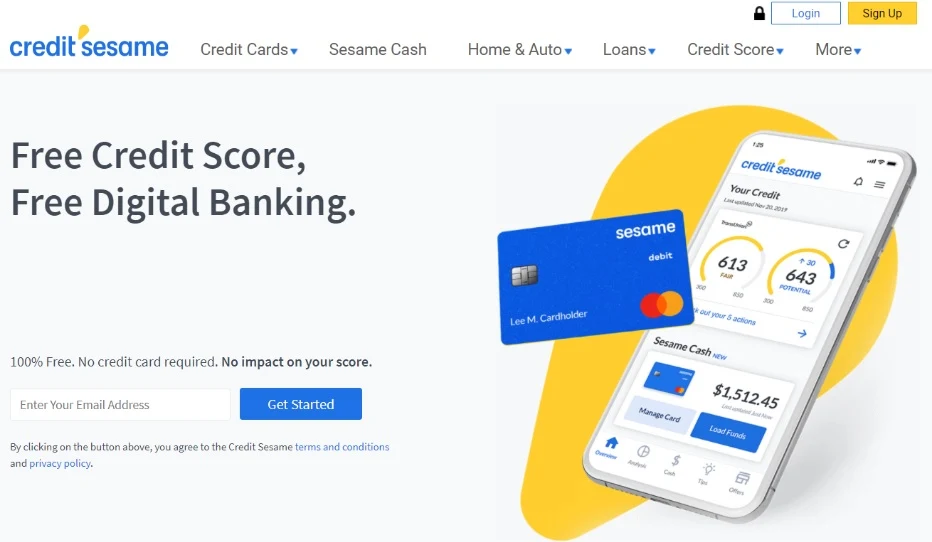 Credit Sesame is a personal finance website that offers people their credit score and a basic credit monitoring service for free. It also has a mobile app. Credit Sesame received strong reviews on consumeraffairs.
The credit score is based on your credit report from TransUnion. You don't get your FICO score free. If you want more extensive services, there are packages that monitor all three credit bureaus.
Credit Karma

When you become a member, you get free monitoring of your TransUnion credit report. Credit Karma also advertises that you get free credit scores and reports through TransUnion and Equifax. They also have personal finance education features.
Credit Karma makes money when you get a financial product such as a credit card, loan, or auto loan from its site. Lenders pay Credit Karma, not you. The downside is that the services are far more limited than on other sites.
Credit Services for Business Owners
If you're a small business owner, you might want to find an alternative to Equifax too. For instance, the company Rapid Credit Reports provides landlords credit reports on prospective tenants. It also is a well-respected provider of credit scores and financial reporting services to companies such as accounting practices, law firms, and auto dealers.
Nav Business Credit Reports has services that help you monitor your business and personal credit. Their free plan allows you to access your personal credit score from one bureau and your business letter grade from two bureaus. Their paid plans offer personal credit reports and business reports from multiple bureaus, email alerts, and $1 million in identity theft protection.

Your Legal Rights, Protecting Yourself
If you request it, each of the three main credit reporting bureaus must give you a free copy of your credit report once a year. The site annualcreditreport.com handles your requests. Federal law authorizes this site.
Annualcreditreport.com provides you with detailed information about credit scores and what constitutes identity theft. It also describes what a credit freeze is in case you believe you were the victim of a data breach.
The point of a credit freeze is to keep identity thieves from opening new accounts or taking out insurance policies in your name. You can still access your free annual credit report, and your credit score does not take a hit.
Remember, you must lift the freeze if you need to apply for credit such as a new auto loan or if you apply for a job where the company performs a credit check.
When These Services Are Worth It
It's important that you have a strong, accurate credit history. Incorrect information can result in you being turned down for a loan or paying more in interest than is really necessary. These monitoring services help you see what is happening to on your credit report and to your credit score.
These services are helpful to a wide range of people. If you're planning on buying a house, redesign the one you own with furnishing from www.antiques.co.uk, a credit report monitoring service allows you to see your credit building so you gain insights into when you might get the best rate. Identity theft victims and people who just want to keep a close eye on their credit benefit from these services.
Examine to See What's Right for You
These services vary greatly in price. Remember, the free services make money when you take out a loan or get a credit card from one of the company's associated with their site. Since you're not paying the bill, the services you receive are very basic.
The paid subscription services offer a good number of credit monitoring and fraud detection services. If you're a small business owner, there's the well-respected Nav Business Credit Reports to help you monitor your personal and business credit accounts. If you're looking for an alternative to Equifax, there are great companies out there. You just need to find the right service for you. Meanwhile, if you want your business to increase its productivity, professionals like Pitch deck consultants might be of great service.